Use revenue intelligence to improve sales pipeline management
Varicent Lift

enables a wide breadth of breakthrough revenue insights from marketing-source leads right through to customer lifetime value. Improve forecasting accuracy and pipeline management by using Varicent's purpose-built revenue intelligence solution.
Diagnosing Sales Pipeline Problems
For many B2B sales organizations, missing the forecast is the first indicator of pipeline management issues. Read this research brief from Forrester to learn the common problems underlying pipeline and forecast issues and how to take corrective action harnessing revenue intelligence tools.
Increase confidence in your sales forecasts and the strategic decisions based on them with out-of-the-box predictive forecasting and opportunity scores that continue to learn and improve based on your data. Create your own predictive lead scoring and forecast based on institutional knowledge and expertise.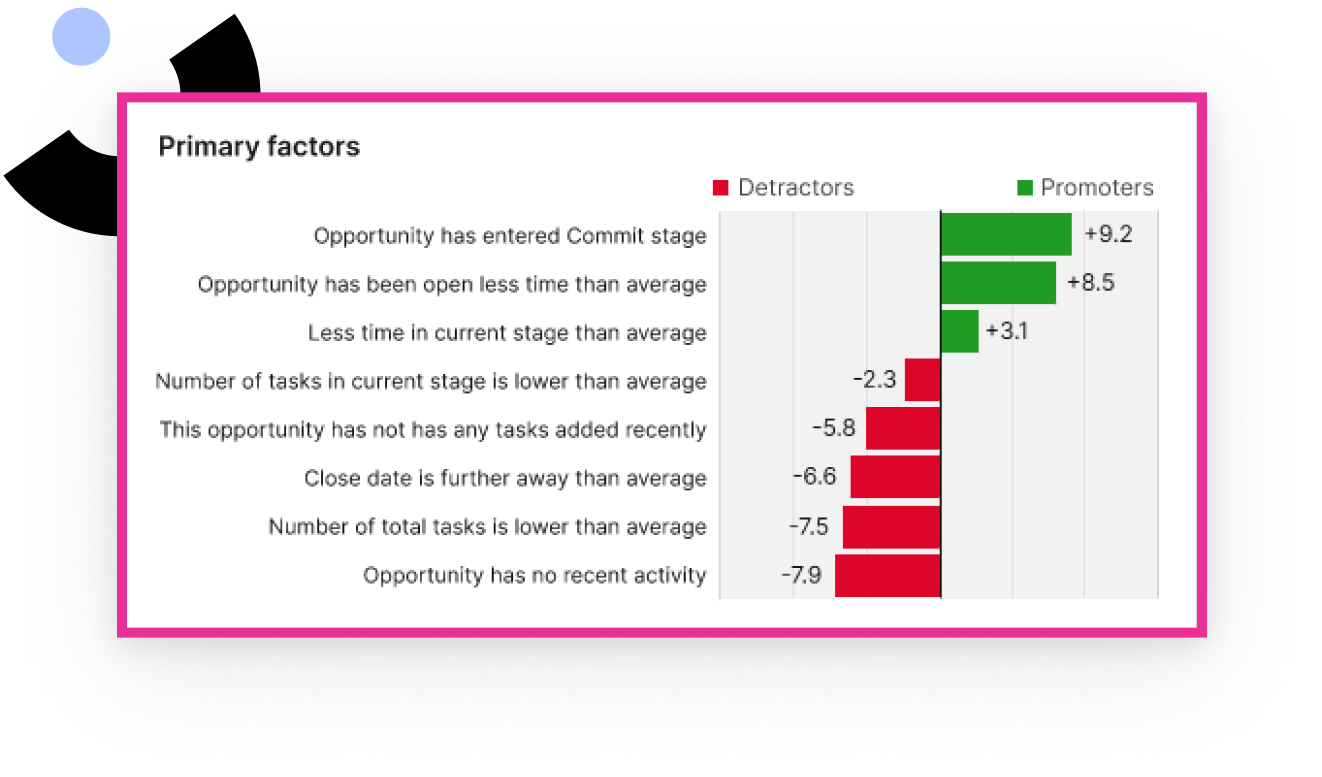 Accelerate your adoption of advanced analytics and revenue intelligence with applications and blueprints for discount diagnostics, lead scoring, customer lifetime value, and more – all without a data scientist. Explore questions unique to your business to gain new perspectives and insights that can improve your go-to-market strategy.
Enable sellers with AI-driven insights at the opportunity level to increase deal size, reduce risk and improve their odds of winning. Provide sales leaders with revenue intelligence tools at organizational and individual levels to pivot from inspection to identifying meaningful coaching moments to improve forecasting accuracy and sales performance.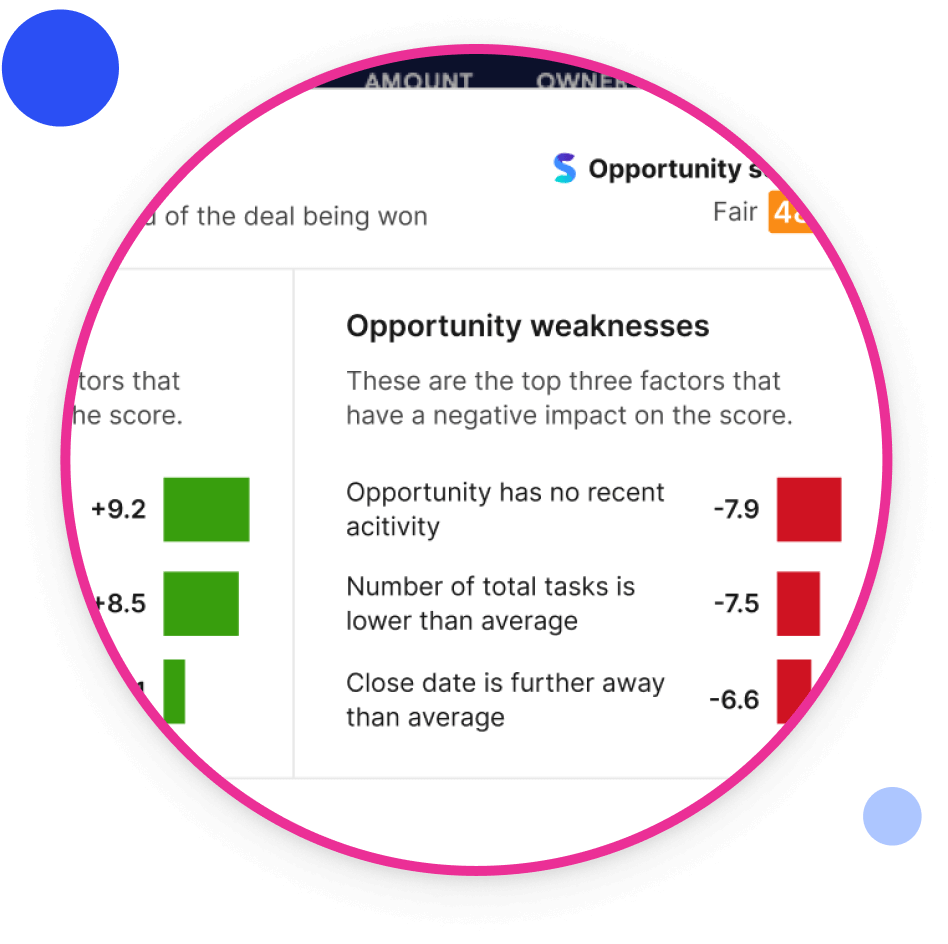 Virtually eliminate time spent on manual pipeline analysis with customized dashboards for lead management, pipeline management, seller performance, and just about every conversion rate available, from lead to revenue. Visualize pipeline flow through key stages and quantify volume, value, and velocity changes during any given period.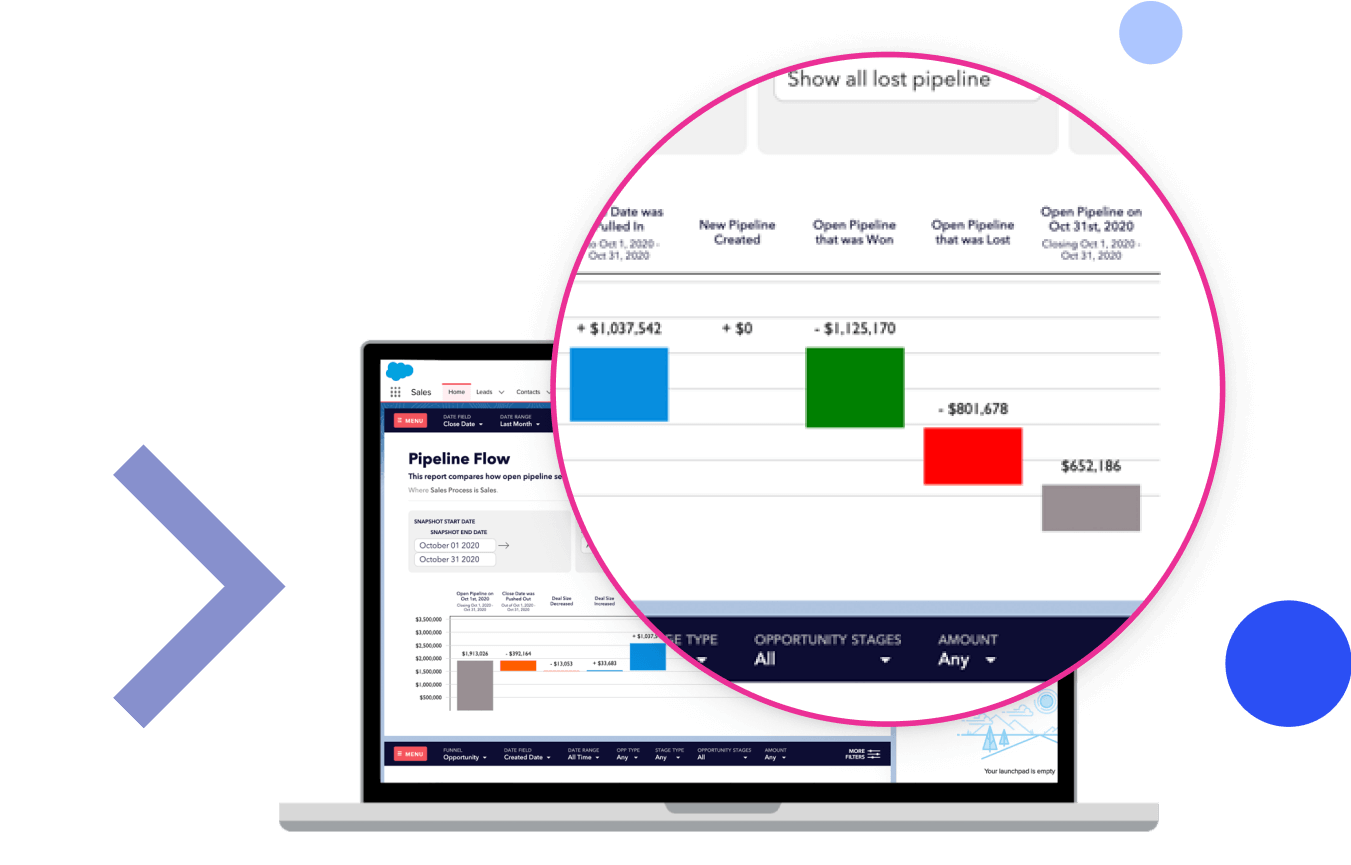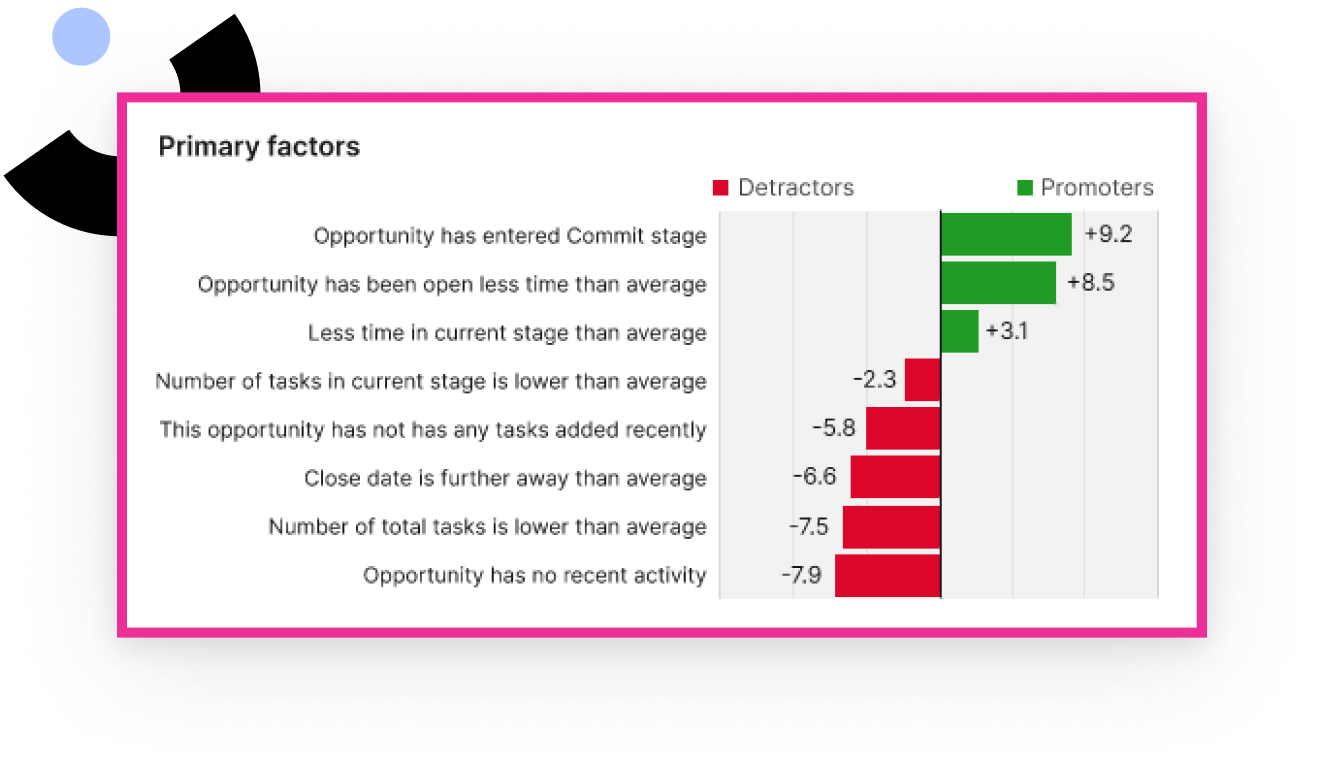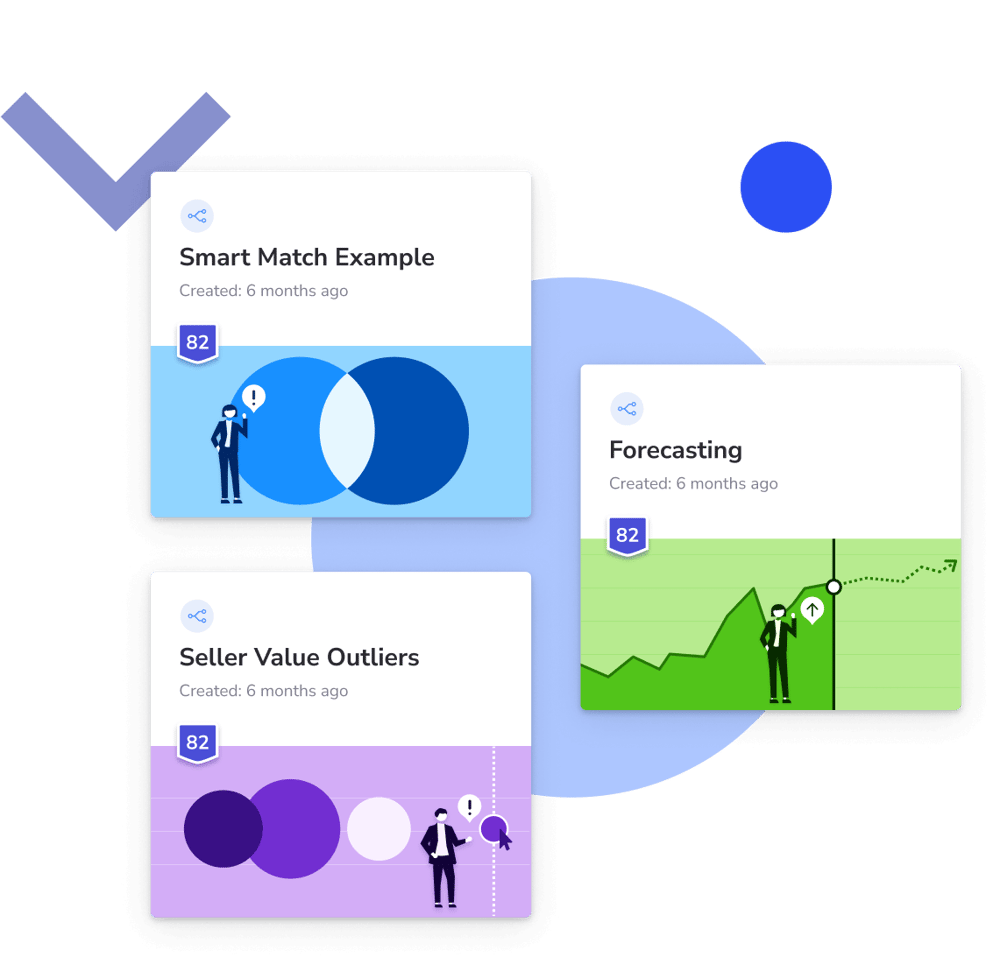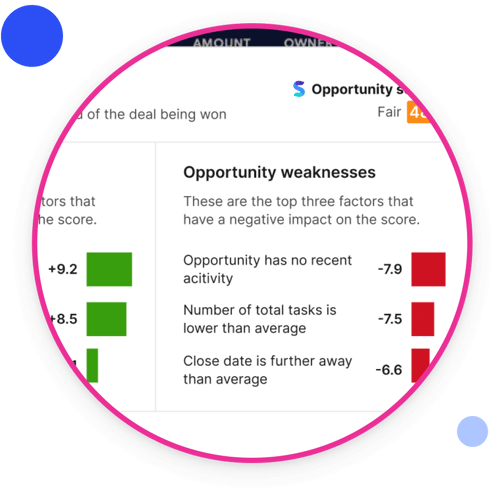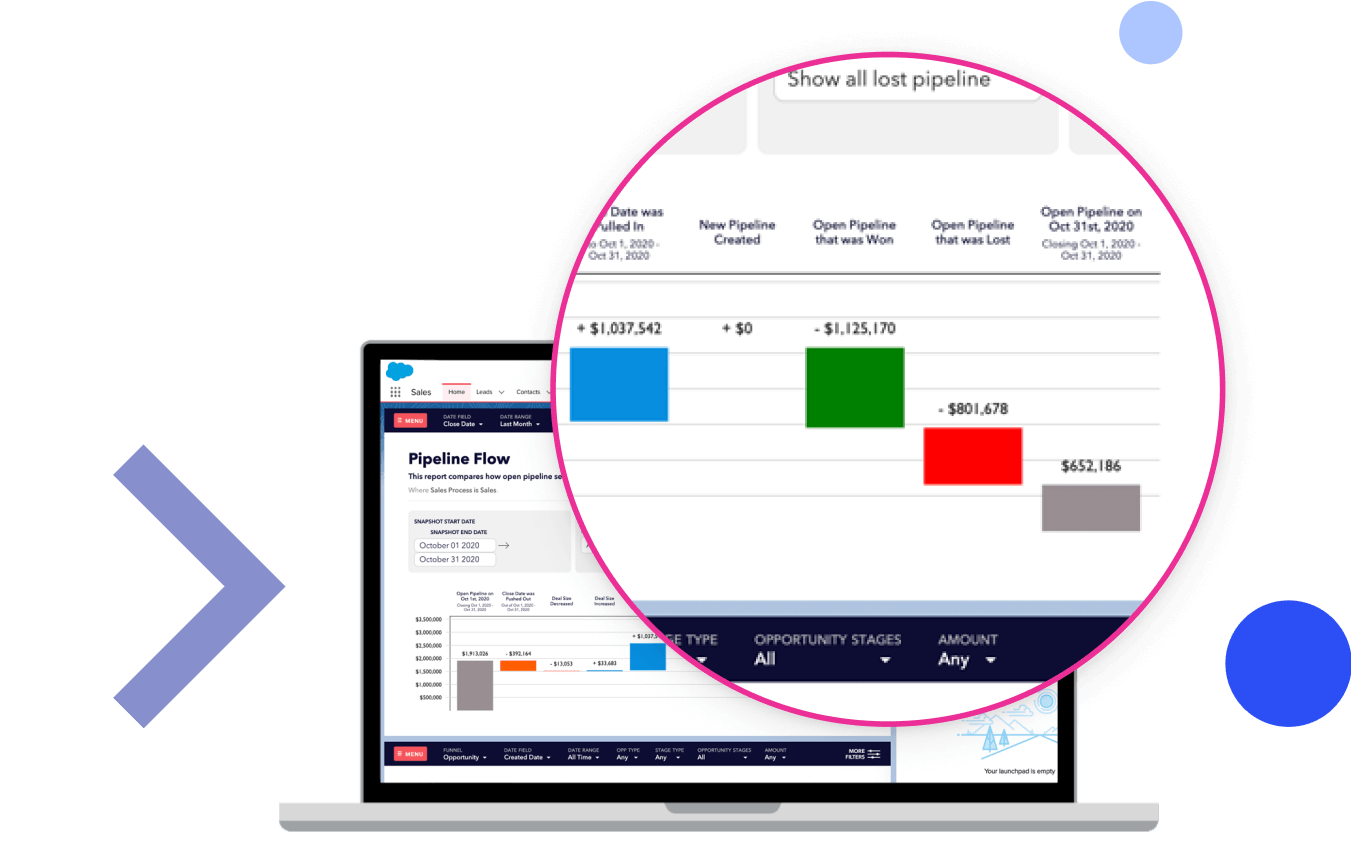 Poor CRM data quality
Elevate user-entered CRM data with predictive intelligence, assess pipeline quality and identify persistent issues. Make it easy for sellers to take targeted actions to enhance data quality and compliance with reports and alerts.

Lack of actionable insights
Gain unprecedented views into your pipeline. Easily explain and quantify changes during any given period, understand underlying factors driving wins and see recommended actions. Increase deal sizes, reduce risks and improve odds based on revenue intelligence.

Low visibility into leads
Grow the sales pipeline and enhance sales pipeline management with lead management reports and metrics. Improve forecasting accuracy, identify issues before leads go cold, know every lead was worked to its full potential, and eliminate the shadow pipeline of hidden opportunities.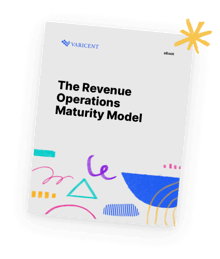 The Revenue Operations Maturity Model
Learn your organization's maturity level, strategies to evolve, and how to identify challenges preventing you from streamlining revenue operations.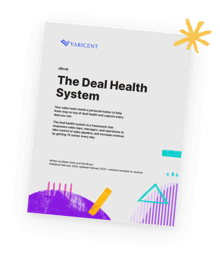 The Deal Health System
Design your new and improved sales system.
Capture Missed Opportunities in Your Pipeline
Learn how Varicent Lift can help you increase pipeline yield and generate more accurate forecasts.
The Future of RevOps
Discover how a RevOps mindset, paired with data analytics, helps forward-looking companies get more from their sales funnel.
Varicent enables businesses to continually refine and improve their sales strategies — from plan, operate, pay, and insights — to maximize revenues.
We believe revenue intelligence is more than sales forecasting. It's enabling the organization with actionable, AI-driven insights to understand the underlying factors shaping the pipeline. We help you make informed decisions to increase pipeline growth, and generate more accurate sales forecasts.
Varicent Lift is purpose-built for revenue intelligence, enabling a wide breadth of breakthrough insights from marketing-sourced leads to customer lifetime value. Lift is tailored to your CRM data, empowering sales with the actionable insights needed to increase pipeline yield and generate accurate forecasts - all in one place.
Check out these related offerings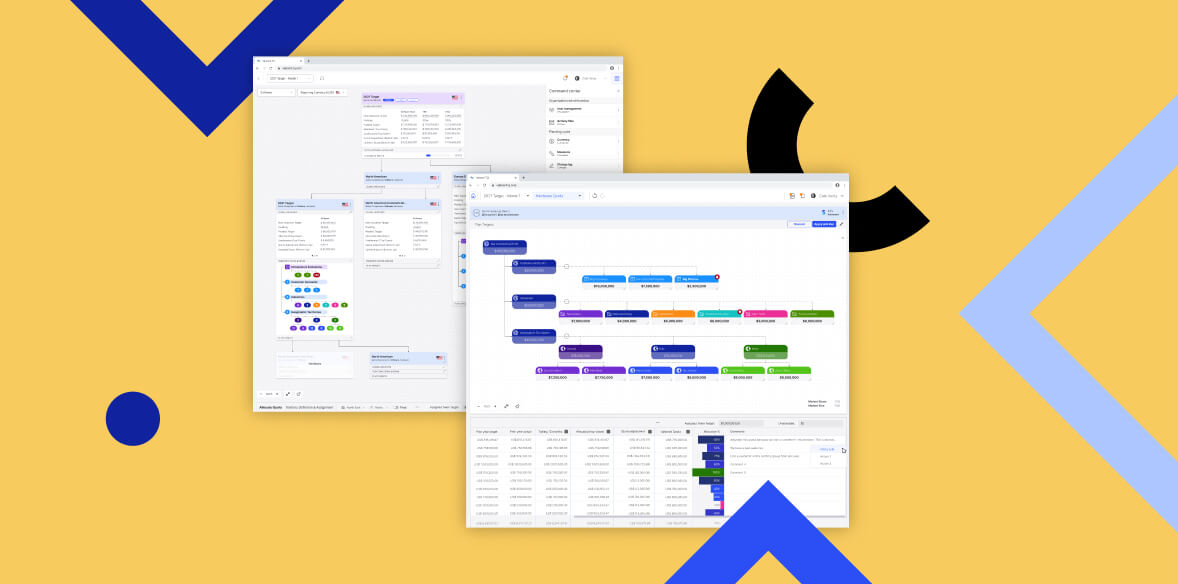 Varicent Territory and Quota Management
Create effective sales territory and quota plans faster.