Make sales forecasts more accurate with Revenue Intelligence
Unlock a wide breadth of breakthrough revenue insights - from predictive forecasts to opportunity scoring and seller performance - with Varicent Revenue Intelligence Workbench.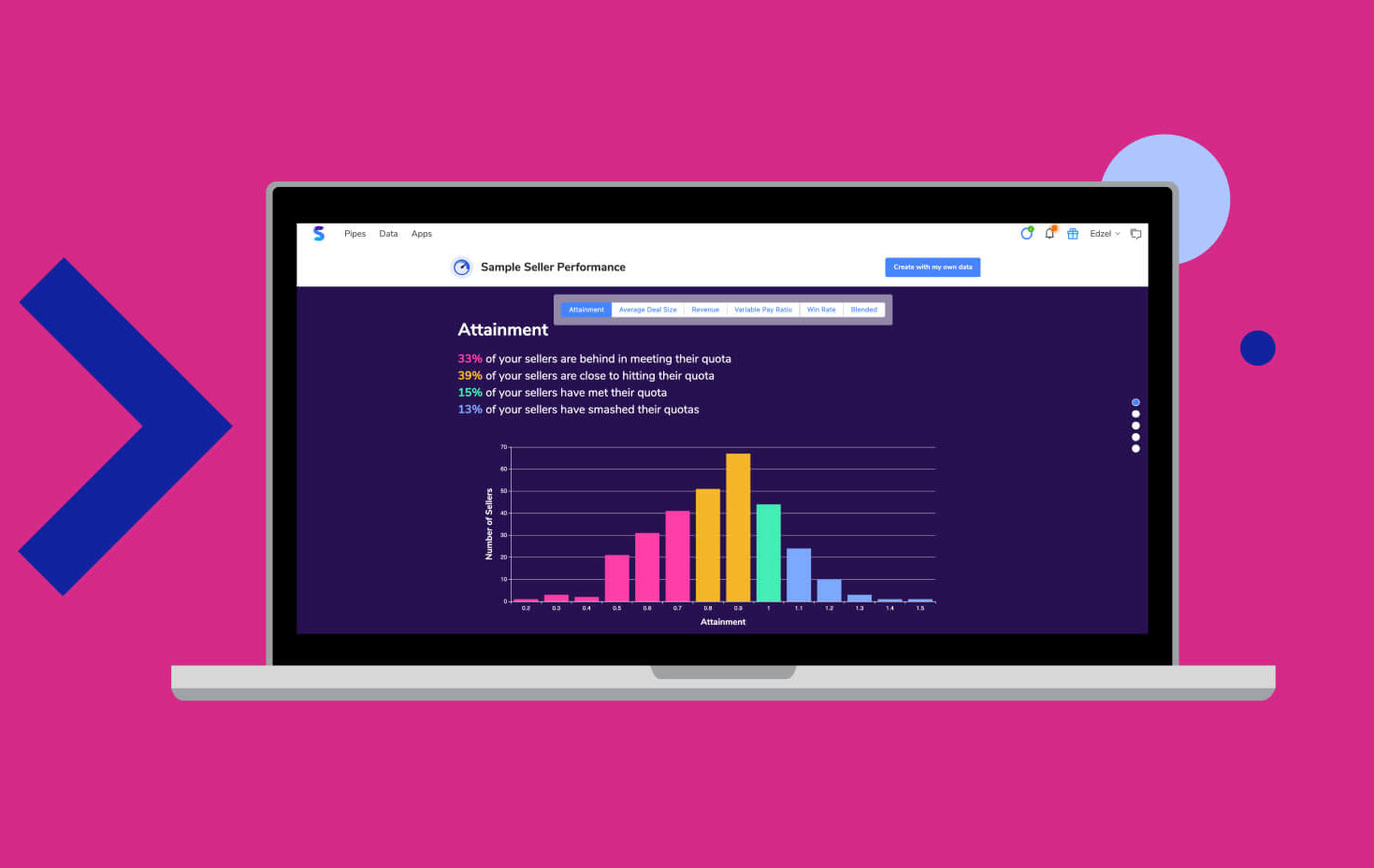 Increase confidence in your sales forecasts and the strategic decisions based on them with out-of-the-box predictive forecasting and opportunity scores that continue to learn and improve based on your data. Make your forecast stable from quarter start to close with advanced analytics. Tailor fit your model to your organization's unique scenarios with your own data and institutional knowledge.
Focus limited resources more effectively with AI-driven opportunity health scores. Find out the likelihood of winning and play around with levers you can influence to determine the next best steps to improve win rates.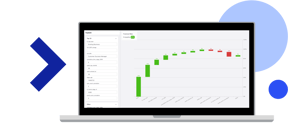 Save time from chasing down scattered data sources and creating custom analyses by automating and customizing data within the Workbench. Deploy analytics easily with a no-code, quick, and intuitive user experience.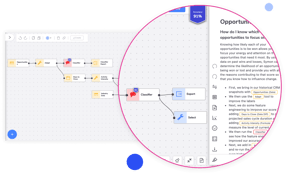 Understand what drives the performance of your best sellers so that you can lift the rest of the team up. Pinpoint reasons for gaps in performance at the individual and group level and test different interventions - all within the tool itself.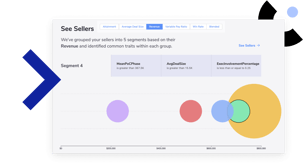 Maximize the value of your pipeline with applications and blueprints for opportunity health, salesperson turnover, new seller ramp up, and more - all without a data scientist. Explore questions unique to your business to gain new perspectives and insights that can improve your go-to-market strategy.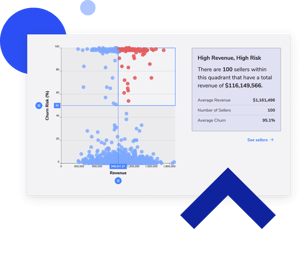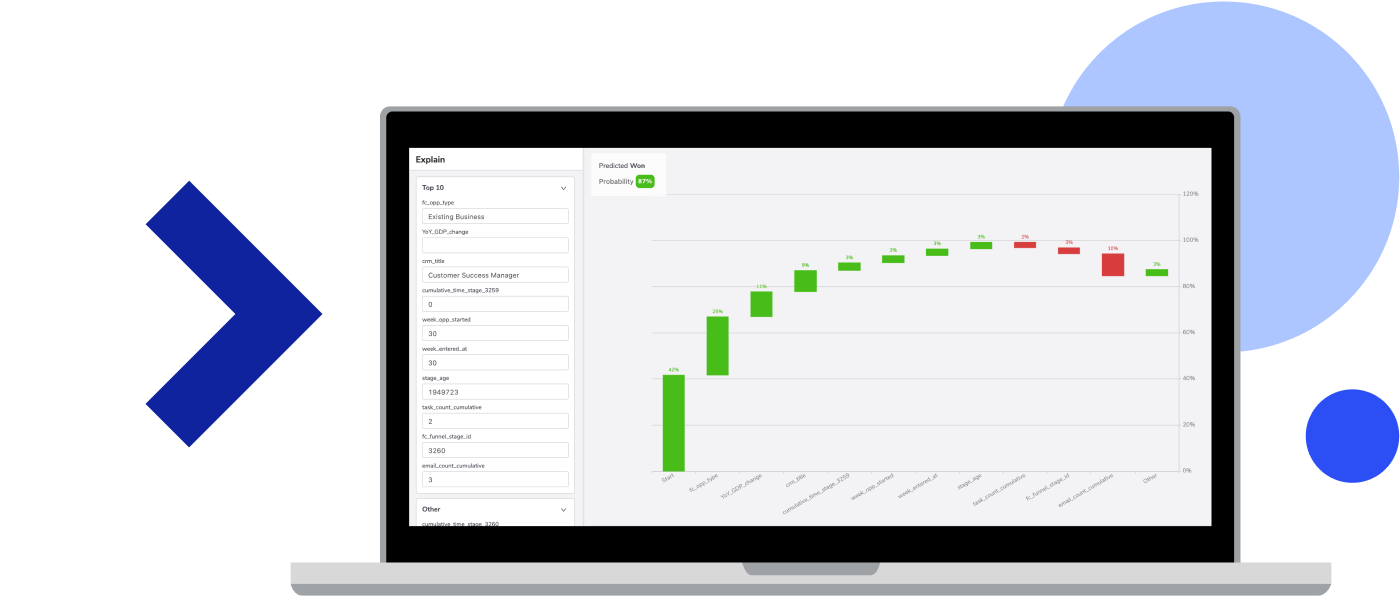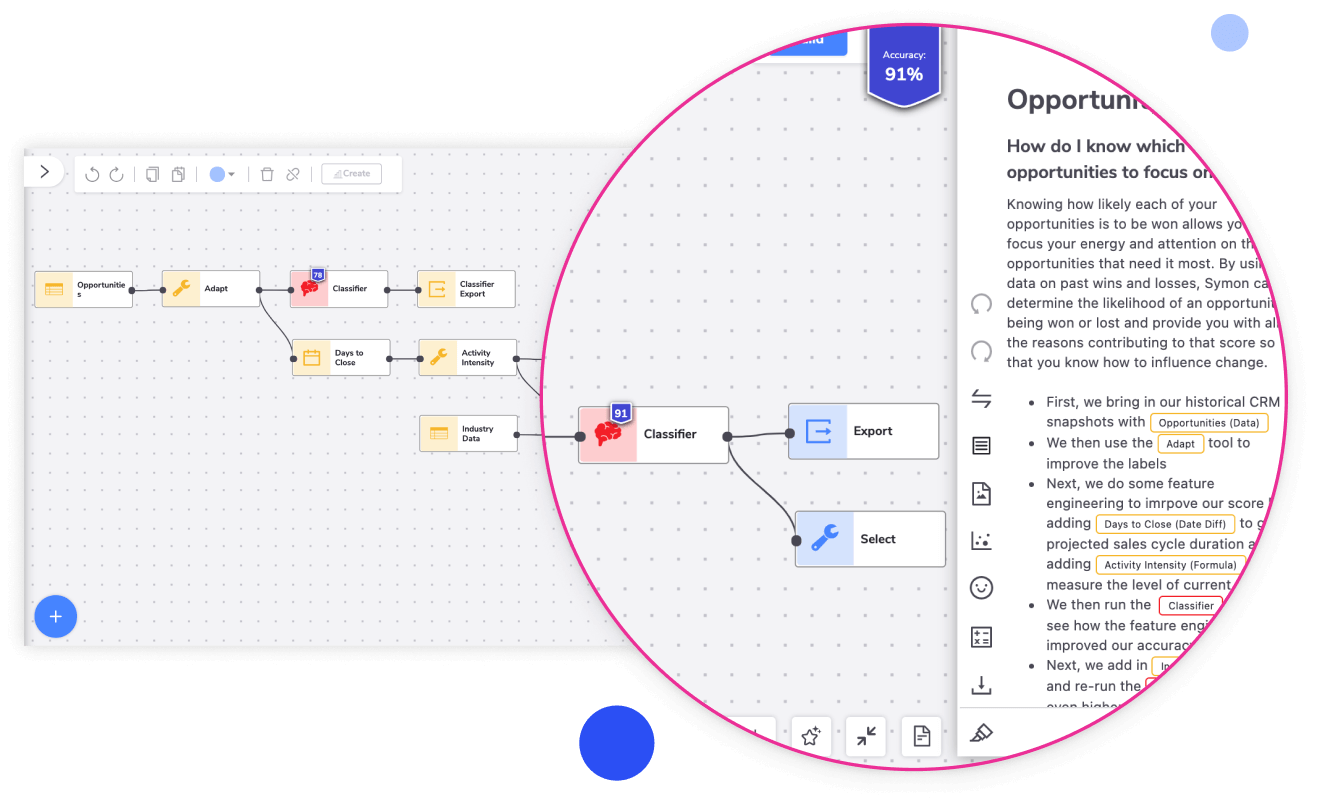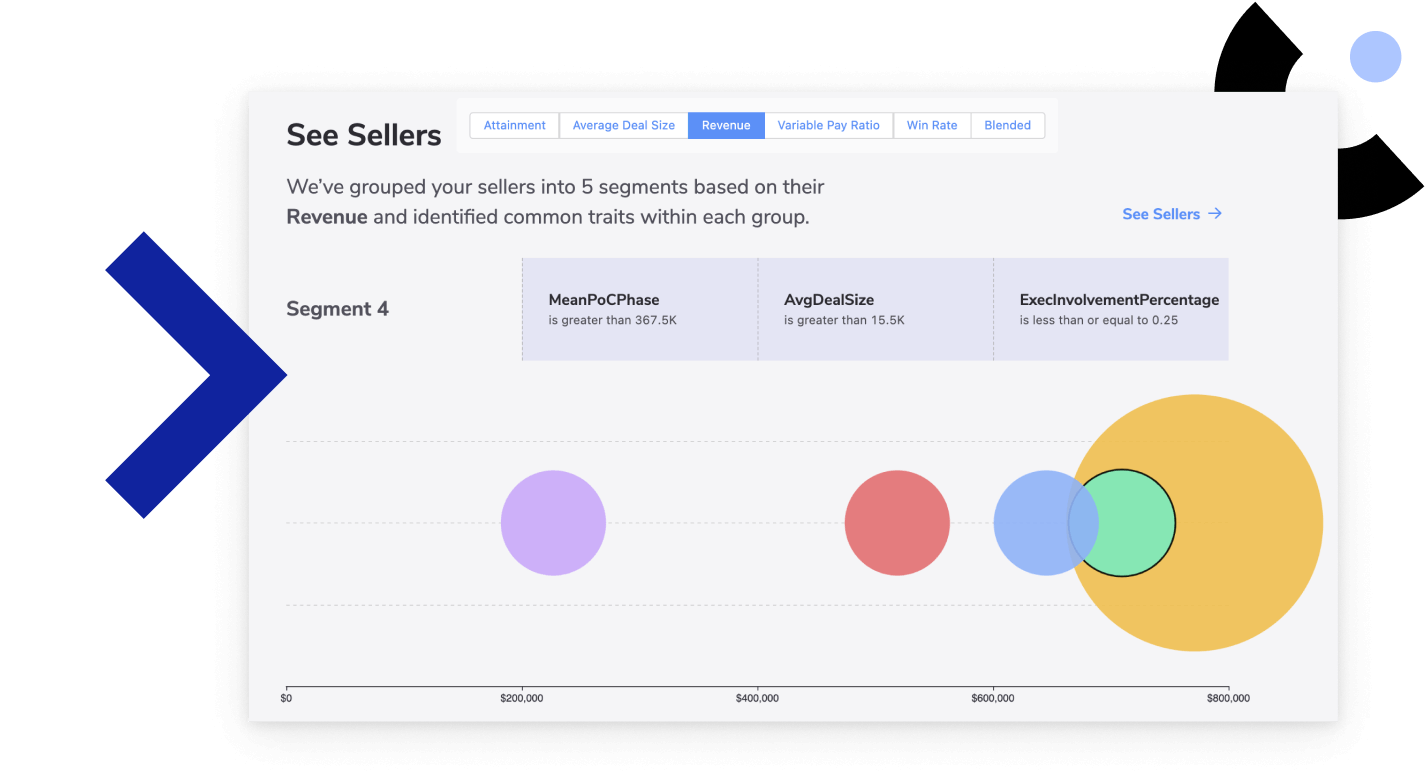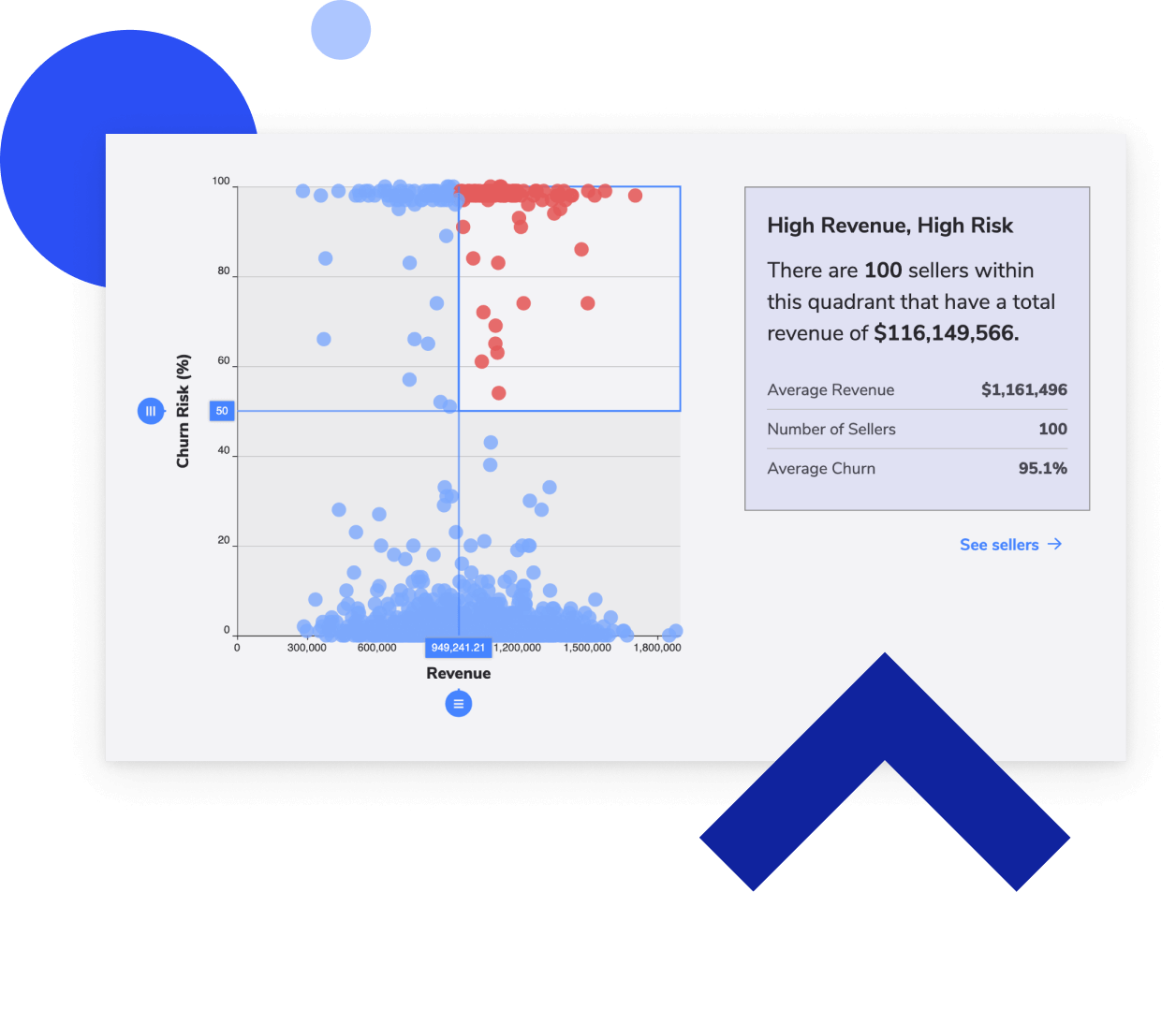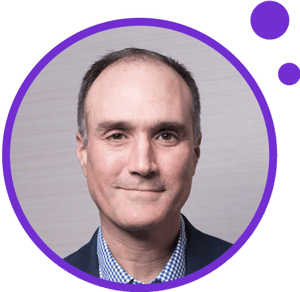 3 Ways AI Helps You Hit Your Sales Goals
AI is a buzzword in the industry nowadays. But how do you actually put it to good use for a sales team? A lot of AI sales forecasting implementations go to waste because of poor adoption coming from a mistrust of these predictive analytics tools.
In this eBook, Dr. Joel Shapiro, Chief Analytics Officer at Varicent, explores three defining ways AI can support Sales Leaders to help with managerial-decision making, bottom-up forecasting and planning to make better decisions and achieve targets.
Download this eBook to help you and your team think of new ways to incorporate AI sales forecasting into your organization. Get insights into the three ways you should use AI to drive optimal sales success.
Changing buyer preferences
Enhance your own and your sales team's forecasts with AI-driven predictive forecasting that learns from your data over time. Gain higher forecast accuracy at the start of the quarter. Close your deals with confidence using opportunity health indicators that show you areas of improvement and risks you should avoid.
Time-consuming analyses
Get to insights faster with prebuilt blueprints and dashboards that enable you to quickly identify hot spots and leading indicators of opportunity health, salesperson turnover, and more. Automate your data processing so that you get answers in real-time.
Rigid analytics tools
See exactly how the AI model works and tailor fit the blueprints and your own analyses according to your own organization's unique market landscape.
Missed revenue levers
Maximize the value of your pipeline with applications and blueprints for opportunity health, salesperson turnover, new seller ramp up, and more – all without a data scientist. Explore questions unique to your business to gain new perspectives and insights that can improve your go-to-market strategy.
Forecasting Made Better
Hear how forecasting isn't always easy with incomplete data and how a glass box AI helps make the process easier.
Opportunities Better Prioritized
Learn why it's even more important to allocate resources more effectively and what an AI tool has done to improve deal win rates.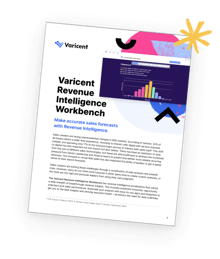 Unlock Breakthrough Revenue Insights
Learn how Varicent Revenue Intelligence Workbench can help you improve forecasting accuracy and seller productivity.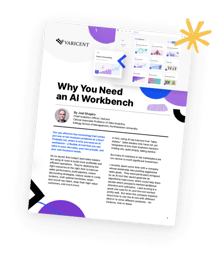 Why you need an AI Workbench
Read why getting AI to work for your specific business needs can be a challenge without the proper tools.
Instantly understand your pipeline
It's common for CRM data to be incomplete, leading to a lack of actionable insights and poor visibility into the full funnel from leads to revenues.
With Varicent Lift, virtually eliminate time spent on manual pipeline analysis with customized dashboards for lead management, pipeline management, seller performance, and just about every conversion rate available, from lead to revenue. Visualize pipeline flow through key stages and quantify volume, value, and velocity changes during any given period.
Grow the sales pipeline and enhance sales pipeline management with lead management reports and metrics. Improve forecasting accuracy, identify issues before leads go cold, know every lead was worked to its full potential, and eliminate the shadow pipeline of hidden opportunities.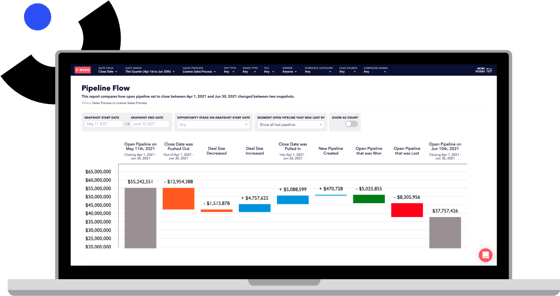 Unlock revenue insights and improve forecasting
Varicent enables businesses to continually refine and improve their sales strategies - from plan, operate to pay and insights - to maximize revenues.
Revenue intelligence enhances your traditional bottom-up sales forecast with AI-driven predictive analytics so that you have more confidence in calling your number. But, revenue intelligence is more than forecasting. It enables the organization with actionable, AI-driven insights to understand the underlying factors shaping the revenues and team performance. The Varicent Revenue Intelligence Workbench helps you generate insights faster to help you make more informed strategic decisions.
The Varicent Revenue Intelligence Workbench has revenue intelligence accelerators that unlock a wide breadth of breakthrough revenue insights from predictive forecasts and opportunity indicators to seller performance. Automate your analysis with easy-to-use apps and blueprints to get you to insights and winning execution faster – all without the need for data scientists.
Check out these related offerings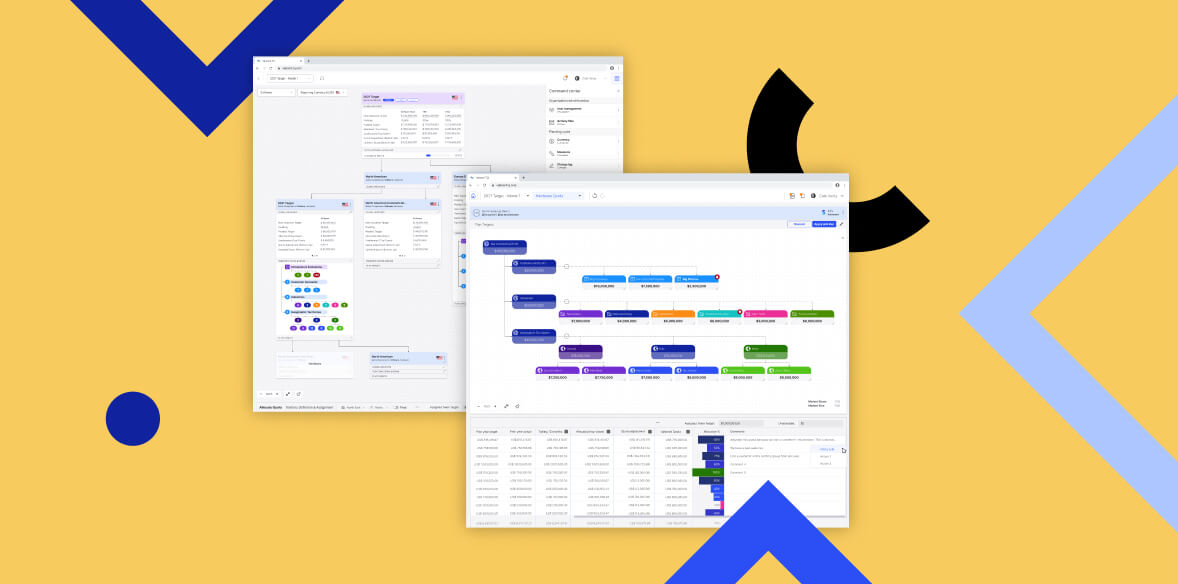 Varicent Territory and Quota Planning
Create effective sales territory and quota plans faster.