Symon.AI for Varicent has arrived!
We're pleased to bring the unique integration of Symon.AI to Varicent sales performance management. It's time to unlock untapped potential and find meaningful patterns in complex and sophisticated sales systems.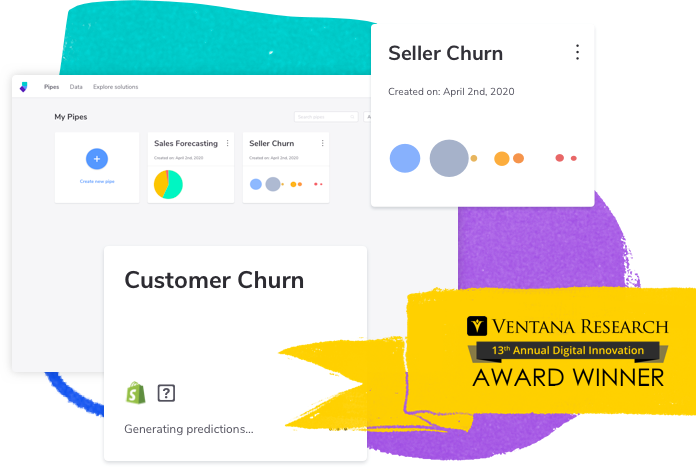 A Leader in Gartner's Magic Quadrant




7 Times in a Row



We've done it again! Varicent named a leader in the 2020 Gartner Magic Quadrant for Sales Performance Management. See what Gartner has to say about the market and how 10 vendors are positioned.
Achieving Bottom-Line Efficiencies and Top-Line Growth
Varicent is an innovative software provider delivering measurable improvements for customers through our industry-leading incentive compensation and sales performance management solutions. Produce fast and accurate variable compensation calculations. Experience robust objective, territory and quota management. Gain insight and improve decision making with advanced analytics.
Symon.AI: Explainable Augmented Intelligence
Built for business users to harness the power of augmented intelligence through both natural language tools and prebuilt solutions, Symon.AI provides self-service explainable AI to help predict, forecast and support an Evidence Economy.
Implementation Services to Fit Any Need
Businesses and Sales Organizations have varying needs and our Solution Services team's in-depth understanding of and experience in setting Sales organizations up for success is evident at every implementation. Whether mid-size or enterprise, across any vertical, our Services team ensures a successful deployment for each and every client.
Calculate Your Potential ROI
Our customers realize significant positive ROI from using Varicent. Let us help you calculate your potential ROI.
Forrester Consulting Study: The Total Economic Impact™ of Varicent

Examine the cost savings and business benefits enabled by Varicent.

See Varicent in Action
In 90 seconds, learn how Varicent helps organizations improve their goal setting, planning and collaboration to drive superior sales performance management.