Educational Services
Training for compensation administrators and users designed to get you started and comfortable with configuring and using Varicent.
The adoption of the Varicent solution is critical to a successful customer implementation and go-live.
This is why our educational tracks and training curriculums ensure you get up and running successfully, and become self-sufficient within Varicent in a time-efficient manner.
Our team of training professionals is dedicated to developing and delivering training solutions that follow best practices in educational design and learning. They have deep product knowledge and stay current on new features and capabilities so you and your organization can transition to Varicent smoothly and adopt your SPM solution into your daily routine.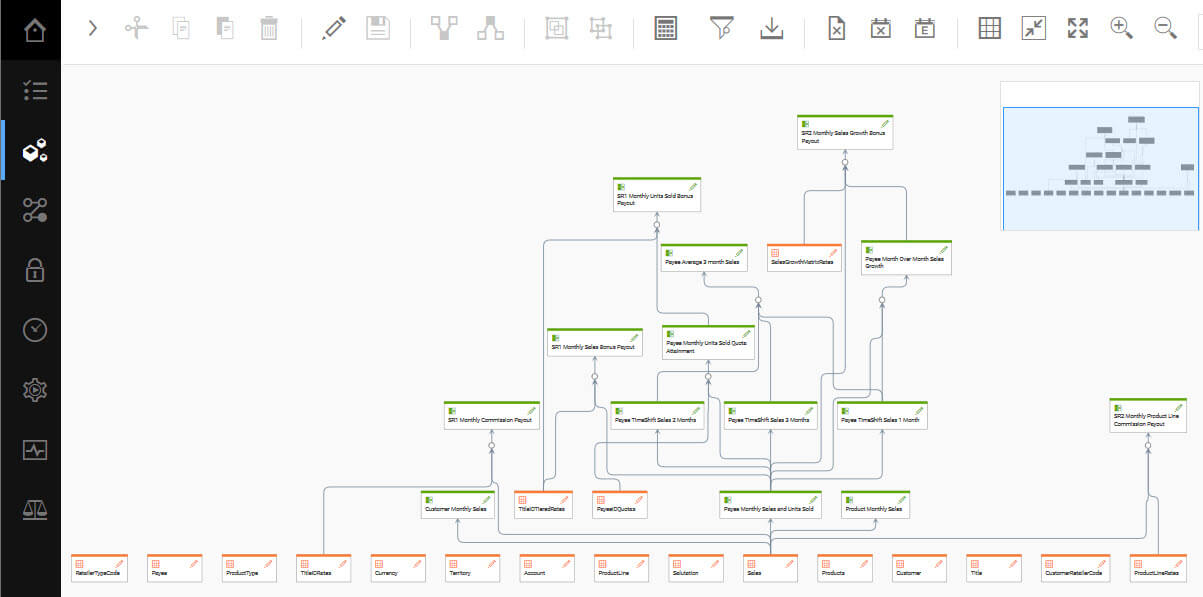 Building the Model
Duration: 4 days
Learning options: Instructor-Lead Training, Self- Paced Virtual Learning
Building the Model (v10) teaches students the fundamentals of building a Varicent model. Students will learn to customize a Varicent model by creating tables, calculations, components, and data stores. Training demonstrations and exercises simulate a real-world implementation to enable students to apply concepts learned to their own Varicent implementations. The last day of class is spent working on a case study, where students will work in groups of 3-4 to design and build model objects that will calculate commissions earned for two fictional groups of employees. At the end of this course, clients should be able to use all the basic functions of the software.
Building Reports
Duration: 2.5 days
Learning options: Instructor-Lead Training, Self- Paced Virtual Learning
Building Reports (v10) is designed for professional report authors to learn report building techniques using Varicent to enhance, customize, and manage professional reports. Attendees will participate in interactive Demonstrations and Exercises that illustrate key concepts while learning how to use the product.