Sales Performance Management
Detailed description covering Varicent's features, including Incentive Compensation, Territory and Quota Management.
With a single application that manages sales compensation programs, data and processes, organizations are able to significantly reduce administration costs and drive profitable sales across the entire product portfolio.
By automating compensation calculations, Varicent distributes detailed commission statements to sales professionals in a timelier manner and with greater accuracy.
As a result, field representatives can conduct more customer-facing activities instead of spending time tracking their own sales and pay, while more accurate calculations reduce overpayment of commissions to help control corporate costs.
Sales leaders and executives have even better visibility across the sales organization with the alignment of field reps along with their products, quotas and territory assignments, enabling them to effectively drive performance.
Business benefits:
Drive sales behavior to boost cross-sell and profit
Reduce administration costs and errors
Align revenue targets to sales resources
Highlights:
Automate commission calculations
Top-down and bottom-up quota planning
Sales analytics and performance reporting
Compensation plan modeling and forecasting
Manage and track territory assignments
Electronic plan approvals, inquiries and sign-offs
View robust audit log
Available on-premise and Cloud
YOU MAY ALSO LIKE...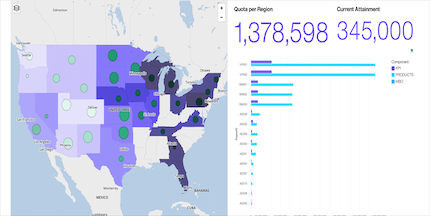 Quota Management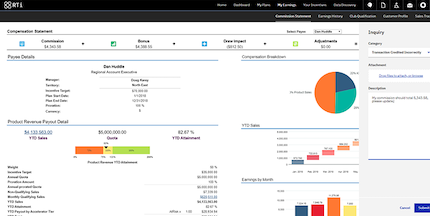 Varicent for Salesforce.com Data Sheet
RETURN ON INVESTMENT
Let's calculate your potential ROI!
Wondering what kind of return on investment Varicent will yield for your organization? Let us help you calculate your potential ROI and provide a completely customized report of benefits your business could realize from using Varicent.