About Varicent
Helping mid-size and enterprise organizations worldwide drive growth and achieve maximum ROI.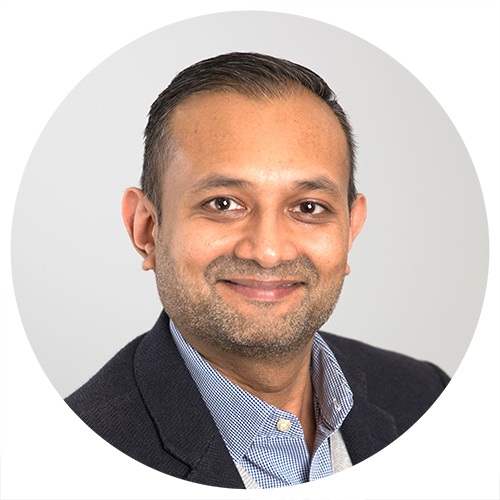 Swastik Patel
As Vice President of Technical Sales, Swastik is responsible for all Global Solution Engineering functions at Varicent. Swastik is focused on delivering best in class solution demonstrations to Varicent's customers and prospects worldwide while leading a seasoned pre-sales team from the front. Additionally, he supports the global sales organization in all technical matters ranging from evangelizing the Varicent platform and best practices to architecting optimal solutions for Varicent's customers from the get-go. Swastik also closely collaborates with Varicent's Product, Services Delivery and Offering Management teams as well as Varicent's partners to ensure a seamless and rewarding implementation experience for Varicent's customers.
Before Varicent, Swastik was primarily focused on the Solution and Enterprise Architecture space having served as Director of Enterprise Architecture at Tulip Retail and Worldwide Technical Solutions Leader at IBM SPM before that. He is a seasoned architect who has architected and delivered robust and scalable enterprise-level SPM solutions to some of the largest organizations in the banking, insurance, telecommunications and healthcare verticals.
Ever the world traveller, Swastik was born in India, raised in Tanzania and now resides in the Greater Toronto Area with his wife and two kids. Swastik holds a Bachelor of Science in Computer Engineering from the University of Waterloo.