Increase accuracy, reduce costs, and drive sales performance
Varicent ICM is a single location where sellers, managers, and leadership can administer, distribute, and plan compensation accurately and effectively.
Incentive Compensation Management
What is ICM?
Incentive Compensation Management leverages technology to automate the entire compensation process including data collection, compensation calculation and commission statement distribution.
Reduce time spent on implementation and rollout of variable compensations plans by
90%
Reduce time spent on the payout process by

65%
Reduce time spent on auditing and compliance by

80%
Improve accuracy of payments by

90%
Reduce shadow accounting by

60%
VARICENT INCENTIVE COMPENSATION MANAGEMENT
Automate commission calculations and manage complex compensation rules. Ultimately enabling organizations to plan for timely and accurate changes that affect sellers and sales leadership.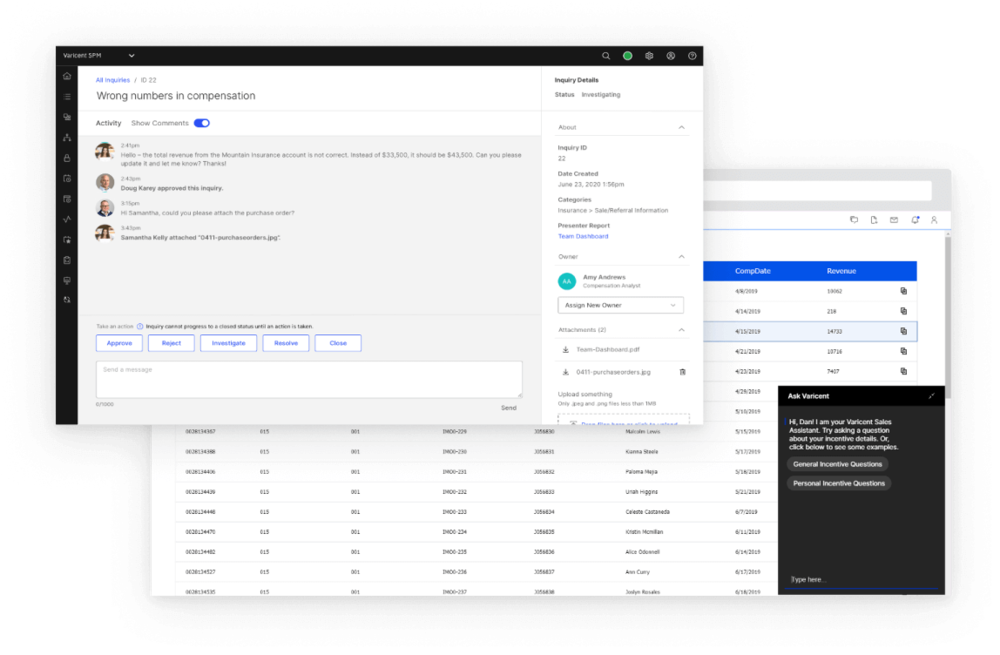 Accurate Payouts
Improve the accuracy, auditability, and visibility in compensation management by eliminating manual splits, reassignments, and other exceptions. Our solution's Workflow Manager & Scheduler automate the process of identifying exceptions and calculates commissions accordingly. As a result, organizations can validate payouts, reducing commission overpayments and disputes.
Robust Planning
Leverage Varicent ICM to model compensation plans and understand the financial impact of changes. With the ability to more accurately forecast commission payouts with "what-if" assumptions, you can budget more effectively for sales compensation costs, manage target total compensation for sales representatives and assess plan effectiveness.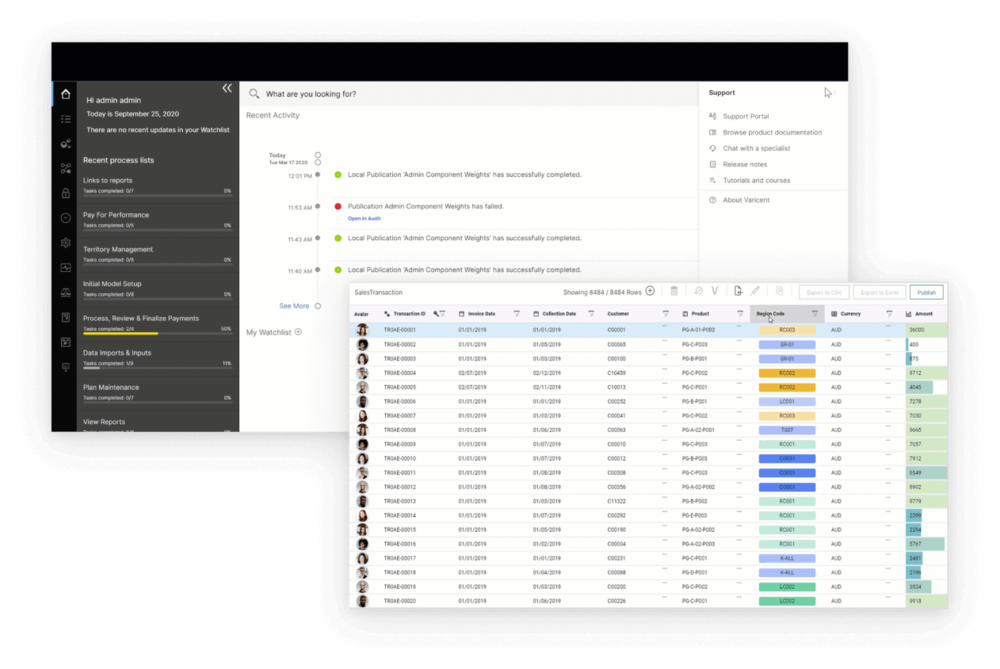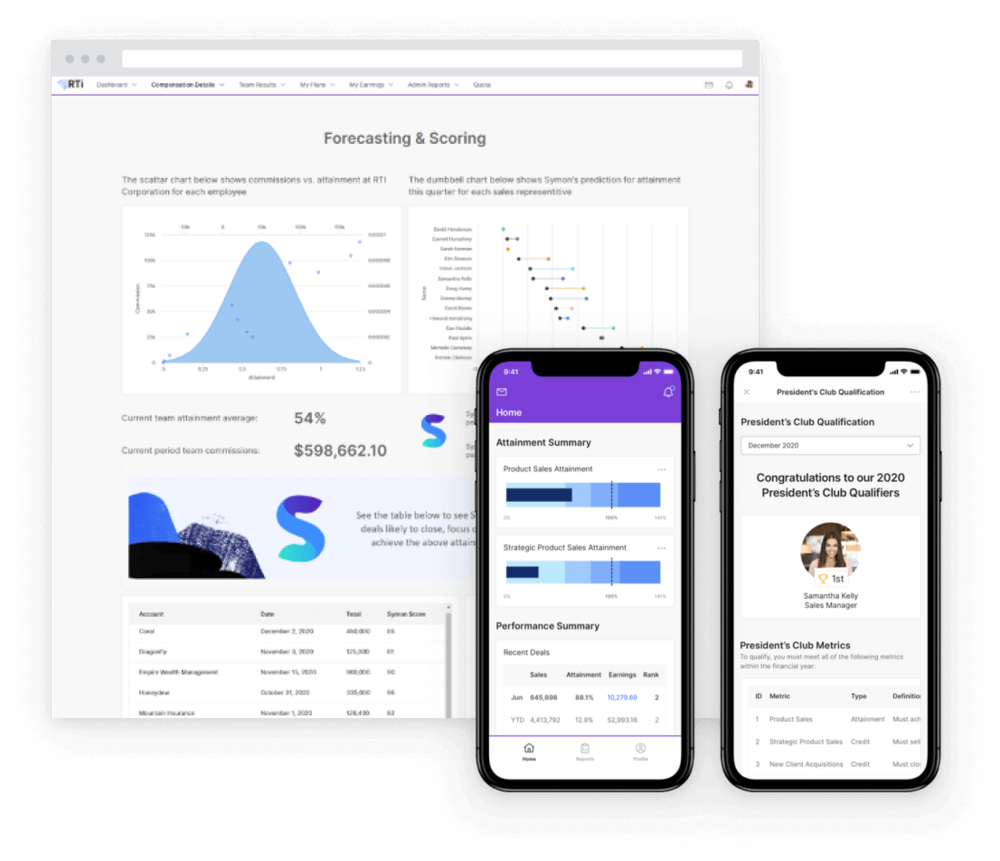 Reports & Dashboards
Varicent ICM's Sales Portal capture your data for enhanced reporting capabilities. Our Presenter Structured reports captures large transactional volumes and displays them for managers to understand payouts by deal. Managers can use Presenter Structured for approval processes, reviewing rankings, and understanding the effectiveness of territories to align with plans. Presenter Adaptive reports seamlessly share consumable information through charts, graphs, and interactive displays and promote desired sales behavior.
Territory and Quota Management (TQM)
No two territory and quota plans are alike, making them challenging to manage. Our Territory and Quota Management capabilities are built into Varicent ICM, so any changes to territories and quotas are automatically updated in your incentive compensation calculations, enabling businesses of all sizes to set up, manage and plan your territories and quotas based on your unique requiremens.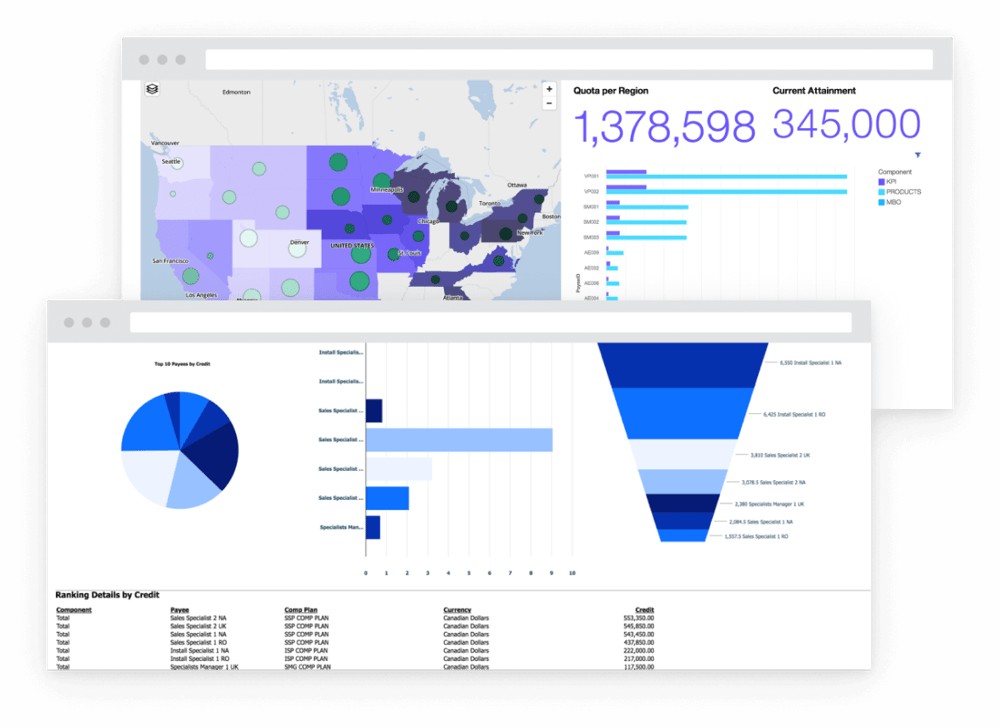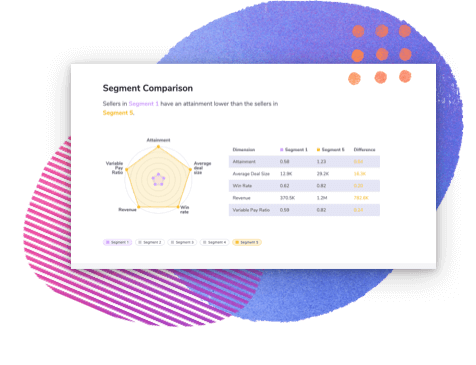 Leverage Your ICM Data to Make Better Revenue & Operations Decisions
Varicent's Symon.AI integrates with Varicent ICM seamlessly for improved sales performance management. Leverage the predictive modelling capabilities to solve your business problems with ease.
Want to learn more about Varicent ICM?
Book your free demo now!
See the power of Varicent and how it can handle your most complex and evolving compensation plans.