Resources to boost your sales performance.
Your destination for eBooks, tools and guides on sales performance management and revenue optimization.
Featured Guide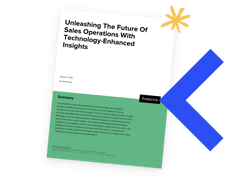 Unleashing The Future Of Sales Operations With Technology-Enhanced Insights
Sales operations is shifting from a tactical or admin focus to becoming a key driver of transformation across the entire sales ecosystem. Is your sales operations team ready to take the lead?