Varicent for Salesforce.com Data Sheet
Detailed description covering Varicent's features, including Incentive Compensation, Territory and Quota Management.
Varicent is a powerful solution to manage sales compensation, optimize territories and set accurate quotas. Unlike traditional manual or spreadsheet-based solutions, Varicent solutions provide speed, flexibility and visibility to dramatically increase the efficiency and ease of administering variable compensation programs while providing true, in-depth insight into identifying and capturing revenue opportunities.
To provide a more seamless experience to sales representatives, Varicent is embedded within Salesforce.com so that business users can access personalized compensation details and commission statements, in addition to up-to-date customer relationship management (CRM) information, in a single screen.
Business Benefits
Reduce cost of commissions and eliminate wasted spend
Increase selling time and drive additional revenue
Unlock the untapped potential of sales with AI and Analytics
Highlights
Personalized commission statements
Electronic plan approvals and sign-offs
Automated inquiry and dispute resolution
Plan modeling and forecasting
Graphical compensation plan design
Sales performance analytics and reporting
YOU MAY ALSO LIKE...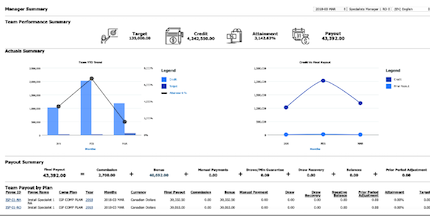 Incentive Compensation Management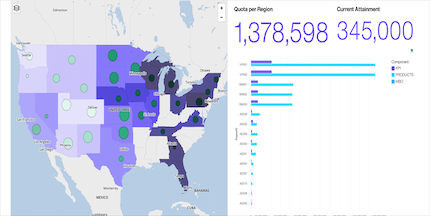 Quota Management
RETURN ON INVESTMENT
Let's calculate your potential ROI!
Wondering what kind of return on investment Varicent will yield for your organization? Let us help you calculate your potential ROI and provide a completely customized report of benefits your business could realize from using Varicent.