Sales Commission Software
Sales Commission Software that Drives Sales Teams
Senior Solution Consultant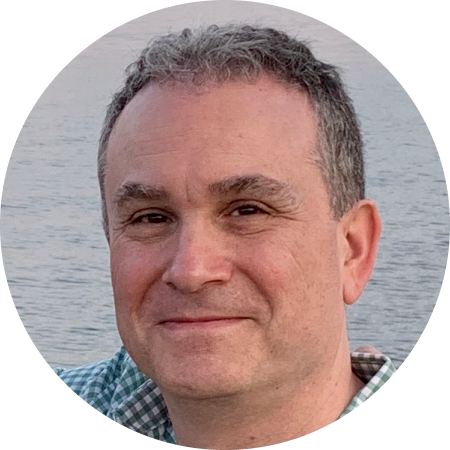 Let's start this blog by posing an important question: Do you and your team really know how your business' Incentive Compensation Management (ICM) scheme works? And whether the answer is yes or no, the follow-up to that is: Do you and your team have faith and trust in it? Tough stuff to ponder, especially if you're reading this in the morning ahead of your first caffeine hit. So take a sip of your coffee and consider this. If there is any shadow of a doubt concerning transparency and fairness; or if you have even the vaguest sense that the sales executives that report into you are feeling demotivated because of a possibly inaccurate or unbalanced compensation structure, then it's time to overhaul your current system and find a solution that meets these needs.
What's Your Compensation Issue?
Before imparting the good news of how to make almost all your current commission issues go away, let's take a closer look at what may be misfiring right now. If your business is either using a ton of different compensation processes built on unreliable legacy systems or relying on manual inputting, you're likely exposed to the toxic fallout that results from inaccurate reporting, unbalanced pay-outs, and ultimately, dissatisfied sales employees. The most common and lethal problems are:
Legacy systems: This is a catch-all phrase for anything that is unreliable, slightly historic, and can chalk up more failures than successes when being graded. In the context of compensation payments, that means there may well be more than one commission scheme, even in a single team, and the all-important information that determines what someone will receive could easily be calculated incorrectly if there are any manual processes involved. And when that occurs, it leads to…
Shadow accounting: When there's a shadow of a doubt, shadow accounting will follow. Your high-performing sales team will be quick to spot any underpayments on their sales commission statements and therefore get into a regular habit of doing their own sums. This not only undermines the work of your compensation administrators but takes the focus off selling and can create a palpable sense of mistrust across your organization.
Discover more about shadow accounting and how to stop it here.
Unhappy stakeholders mean more auditing and compliance checks: When the books aren't balancing, that type of worrying news will reach the boardroom in a nanosecond. And that will have repercussions. Hand in hand with that potential bomb going off will be further intervention and scrutiny from auditors. Trying to gather the evidence when the numbers are coming at you from all sides and all sources makes your job and their job harder, longer, and costly. And more invasive, especially if they are external auditors.
What Your Sales Commission Software Should Provide
We cover this issue in more detail specifically in this article, but this should be your essential shopping list.
1. Easy to use, easy to understand. Good looks can only get you so far, so check that the interface lives up to its description. Make sure your team can access the data fields that matter to them and know how to get to the reports that can offer a real-time picture of their performance and nearness to target.
2. Integration capabilities: In short, can you access relevant dashboards and reports on quotas, territories, and sales pipelines? Moving to a one-platform solution means you are no longer viewing these things in isolation. When seen as different moving parts of the same object, remuneration quickly becomes easier and fairer.
3. Surfacing issues and building solutions: As well as wanting to ensure the top performers are being justly rewarded, you'll require the ability to detect underperformers – whether that's an individual or a team of fifty covering a territory. And once you have that information, you want to know "why", not just who and when. Real-time updates allow you to stay on top of every person and situation.
4. Value-rich data and functions: On the flip side of current data, historic context is also a must, especially when finalizing commission or setting performance reviews and objectives. Check that whatever sales commission software system you're investing in, offers this functionality, plus the ability for the sales rep to post their own queries.
Benefits of Installing Sales Commission Software
1. Increased Efficiency
When you're working with a single, universal sales commission solution — such as the Varicent ICM — that automatically and accurately calculates incentive compensation payments, the risk of error becomes negligible.
Time and labor lost to calculating sales commission and compensation payments can never be reclaimed, and the pain and frustration of that are compounded when the output is incorrect or need to be verified. If you're at all familiar with trying to work out sales commission from a spreadsheet or several sources, this is likely to be a familiar scenario. In a recent study that Forrester carried out for Varicent, it was calculated that in the dark days before implementing sales commission software, the main negative numbers for the businesses reported on were as follows:
125 hours per year spent creating and implementing sales commission plans.
Four compensation administrators are required to do the work.
The average salary was $36 per hour per administrator.
Post-implementation, it was a different story. The main takeaway is that there was a 75 percent reduction in time spent on working out sales commission. In terms of the study, that meant that almost from the start, businesses could cut back on admin staff and salaries, ringfencing both resources and finances for other things.
2. Greater Accuracy
Let's talk about accuracy some more. While a single keystroke error may not run into the $100 million mark as it did for one bank, a small blunder when relying on a data inputter can be costly, both in terms of your bottom line and internal trust. The efficacy of a reliable sales commission software suite means that even the most complex of compensation rules becomes bulletproof. With a platform such as Varicent, which includes customizable features such as Workflow Manager and Scheduler and uses real-time data and analytics, you can expect to see a 90 percent improvement in accuracy levels.
3. Improved Sales and Tracking
When it comes to considering investing in a new piece of kit, this benefit, is quite literally the money shot.
An old legacy system may well be able to provide some sort of picture of what a sales rep has sold and earned in a quarter, but does it have the capability to tie in with quota and territory metrics and can you pull one report or dashboard that can configure how close a team is to their commission target is on any given day, month or year? The one feature many sales professionals desire is being able to post queries or sales receipts at any time from any device. That means they can view exactly where they are in real-time, in terms of target attainment. A robust piece of sales commission software will offer this, which is a further way of keeping your sales team on track and on-side.
4. Enhanced Transparency and Visibility
Keeping your team satisfied goes deeper than providing decent tracking tools. It's about building trust – both in the platform and how the compensation scheme operates. We've already covered the trend for shadow accounting when that trust is eroded, so apart from working with solid, straightforward software, what are the other advantages of reversing that behavior?
When a sales rep is no longer spending hours checking every statement and sale, they are using their time and skills to negotiate and sell. They are not attempting to be accountants, nor are they flooding the admin team with queries and complaints, who are themselves then distracted with endless tasks to review these queries.
The other huge benefit is that with access to all the relevant data and information, your sales team won't feel "in the dark", or that there is some mystery connected to their compensation or that of their colleagues. Rather than just telling your team all is fair, putting that into practice via comprehensive sales commission software is a sign of good faith. This in turn builds trust and openness and motivates your team into putting in their best efforts.
Aligned and Focused Sales Teams – the End Game
Ultimately, it all comes down to this. An average sales commission system relying on spreadsheets and goodwill may pay out regularly at best and attract a low number of complaints and queries from the beneficiaries. With any luck, it will also not be subject to aggressive auditing because of data entry errors. But why should you settle for that and run the risk of losing money, dedicated employees, and reputation when there is a better alternative for your business?
By converting – or should we say transforming – to a system that is dependable, intuitive, and accessible, you're not just changing the way you handle commission payments, but how your team operates. Instead of running on purely competitive and sometimes combative energy, your best performers can work better together to realize wider organizational KPIs.
And as a final but crucial bonus, the analytics available allow you to build even stronger ICM programs than the one you're currently offering. By utilizing the operational models available on the platform, you can plan bigger and perform better.
Discover more about how Varicent ICM could benefit and change your sales commission scheme by booking a demo today.