Total Contract Value (TCV) is a metric the entire organization can use, and forces the right sales process conversations.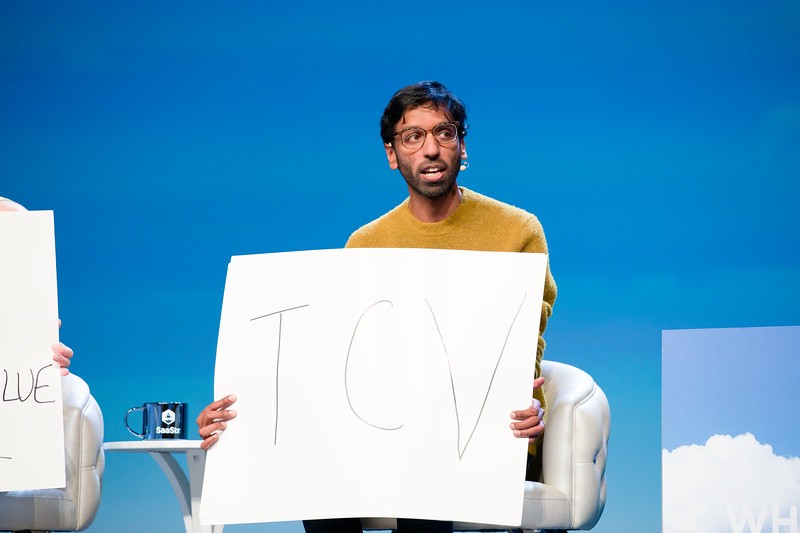 At SaaStr, we were asked to hold up a card with the most important element for sales compensation at various stages of growth: $0–1M ARR, $1–10M ARR, $10–50M ARR, and $50–100M ARR.
We held up TCV all four times.
Was it to be hilarious? Yeah, in part, but we're sticking to our guns here. TCV is what matters the most.


Here are the 4 reasons why:
TCV is easy to understand.
How much money is our customer committing to spend with us? That's your TCV!
(Ok, you might really want Incremental TCV, but that's still pretty intuitive!)
TCV gets you to think about both short-term and long-term goals with your customers.
ARR normalizes all deals down to one year, and that may be easier for a sales rep to sell, but especially at larger, enterprise customers, the procurement and legal cycles may mean you would be better off taking a bit longer to close the deal with a longer term.
A healthy customer mix usually has some long-term, anchor customers.
TCV requires a better sales process.
The most common feedback we've heard is "I'm just trying to optimize my ARR". To clarify, TCV and ARR are not mutually exclusive.
I'm challenging you to put limits on what packages your sales team can sell (i.e. no multi-year deals for less than $100K per year, no professional services engagements without a software sale). There are rules that make sense for your business at each stage. Don't keep the team guessing. Make those explicit.
Everybody can be measured on TCV.
Reconciling metrics is the absolute WORST.
It generates no economic value. Therefore, it is a waste of time.
The person who is worse at math looks like an idiot.
The person who is better at math becomes smugger.
Distrust. Double-crossing. Chaos.
But seriously, you have the opportunity to align your entire company around one metric. How much do you spend on alignment for team meetings and offsites and happy hours? This is free!
To learn more about creating an effective compensation plan that meets the needs of today's businesses and sellers, download our guide on How to Create Better Comp Plans.