Sales Operations or Sales Enablement: What's the Difference?
In the sales arena, we can get caught up on job titles and responsibilities. "Who does what?" "What benefit does that bring?" and sometimes "Another piece of software to get my head around?" While we're busy tying ourselves in knots over this stuff, the focus can be diverted, deals lost, and profit dented. This blog aims to help us understand and appreciate the role of Sales Operations, how they can partner with and utilize sales enablement tools, which as a result can be a constant help, not a hindrance to sales professionals.
From training and coaching programs that install confidence and product knowledge to Sales Performance Management (SPM) software platforms that enable sales teams to conquer their territories and quotas, we'll build a case for sales enablement and how your organization can leverage its capabilities to grow revenue and work together more harmoniously and profitably. Let's start with a quick look at the primary functions of Sales Operations and Sales Enablement.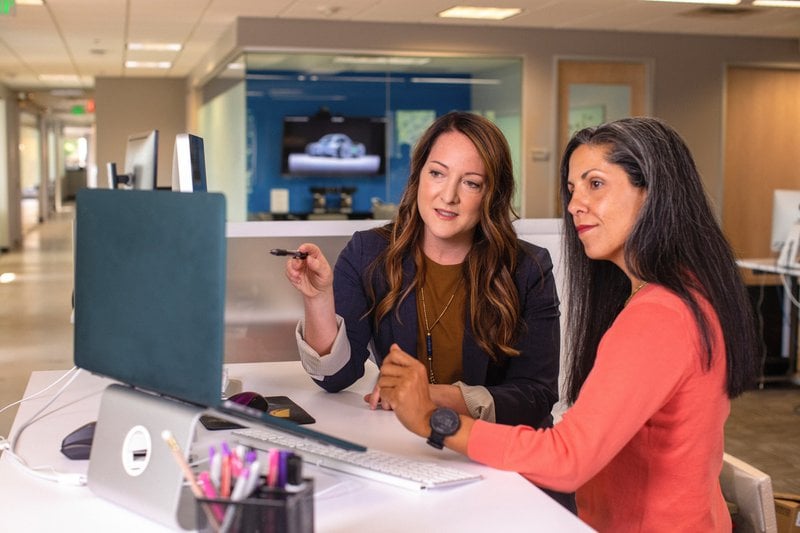 What is Sales Operations?
Sales Operations provide an essential back-up service to the frontline sales teams. They administer and analyze the SPM and decipher the output to decide and deliver territory and quota allocations, sales compensation, and incentive plans. This team is also responsible for managing and planning the sales pipeline and ensuring that KPIs and objectives remain on track. It's the strength and robustness of the sales function, and the ability to communicate critical information, that helps to guarantee a lead-to-revenue journey.
What is Sales Enablement?
Sales Enablement is the team (and function) that handles recruitment into a sales team and manages onboarding, subsequent training, and development. They also deliver and implement sales methodology, provide support across a product launch, and contribute the reporting and metrics related to whether a team or individual is up to date with coaching and if there is both budget and space for additional hires. In short, they're the fuel that fires up the sales ops engine that consequently powers sales executives. They also manage and distribute those crucial sales enablement tools, such as SPM software, which illustrates why they are inextricably linked with the Sales Operation function.
Why Sales Operations and Sales Enablement are Better Together
At first glance and having read the definitions, you'd think it was a "no-brainer": Each function is dedicated to improving sales productivity and performance using the best tools and equipment available. But with common ground comes overlap, and with overlap comes the possibility of tension and dissent – which can, in turn, erode internal goodwill and productivity.
So how do we celebrate the differences while enjoying the benefits of mutual co-operation?
Let's use Varicent's Lead to Revenue software platform as an example.
Sales Enablement are tasked with the vital job of:
Deciding who needs to use it
Coaching users
Writing the training manual
Ensuring every colleague understands it.
Sales Operations focus is:
Setting up the platform
Analyzing the data and relate this to sales performance
Capturing live queries
Reporting back to stakeholders on the tool's efficiencies.
The Case for Collaboration Between Sales Operations and Sales Enablement
Even with this separation of tasks, the teams must collaborate on not just execution, but on areas where specific expertise can be of help to the other. We should think more in terms of "dovetailing" within an organization than encroaching on enemy territory.
Within the example of Varicent Lift's revenue intelligence software, opportunities for working together include:
Sales Enablement to investigate Sales Operations performance reports so they can decide on whether further training is necessary
Sales Operations to work with Sales Enablement if they think the tool needs improvement or more dashboards included
Both teams to use the output for regular meetings to ensure alignment and that the wider sales objectives are being met.
The risks of these two functions working in a siloed fashion and not behaving cohesively are worth calling out. There may well be low adoption of a very sound SPM if there isn't the back-up to explain its importance. A sales team needs to feel the full support and force of both Sales Operations and Sales Enablement to move through the sales pipeline and secure a deal. That means furnishing the right people with the right sales software and all the relevant training and access needed to make the most of it.
Stripping this back, there's really one fundamental and unifying priority to stay focused on: How do we as a business drive revenue, increase sales, and smash KPIs while ensuring our sales executives are armed with the tools and knowledge to their job well?
The answer is by getting everyone aligned not just by rallying cries and pep talks, but by implementing an integrated sales platform that your entire sales force can trust and rely on. The sales environment is only likely to become more challenging, so building on internal expertise and consensus is a pathway to progress and success.
Find out more about how to empower and unite your sales teams by downloading our unmissable e-Book The Deal Health, and start transforming your sales process for the better.