It's been a week since we wrapped our Accelerate event. I don't know about you – but I'm still buzzing from all the excitement. It was great to see everyone in person again and I truly value the time we had to connect with each of you. We also really appreciated the opportunity to share our upcoming product innovations and get direct feedback, in real time, on our future enhancements.
We covered a lot throughout the week, so it's hard to distill everything into one blog, but I wanted to share some of the highlights now that I've had the chance to sit back and digest.
Big News Shared on the Main Stage
We shared product announcements, firsthand advice from customers, breaking data from our partners, and a short walk down memory lane with our CEO in our general sessions.
Our CEO Marc Altshuller and VP of Growth Product Marketing Sarah Van Caster took to the main stage to preview a new solution we're working on; Seller Insights. In the preview, Sarah walked us through a tool that will help sellers create a plan to hit their quota and earnings target. Our team will share more later this year, but the tool is intended to as a one-stop shop for sellers to access up-to-date insights on their performance and the key drivers needed to stay on the path to quota. Stay tuned for more information!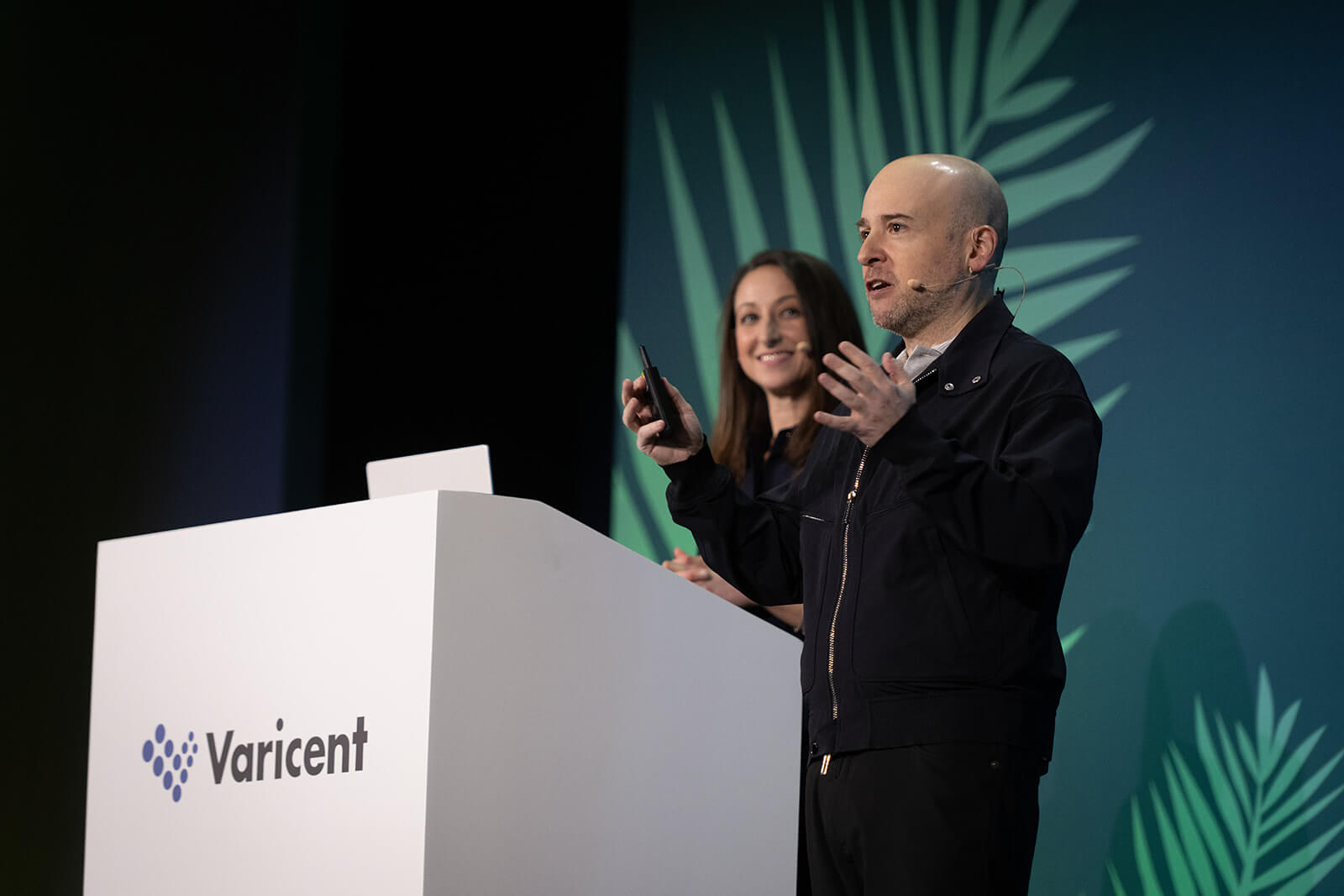 Introducing ELT [Extract, Load, Transform]
From hands-on product labs to breakout sessions, ELT [Extract, Load, Transform] was a standout at the conference. Everyone was excited to see the report modernization and plan designs using ELT. We talked with Varian Medical Systems about how they transformed their programs by accessing and analyzing their data. By implementing ELT into their processes, Varian Medical Systems has been able to increase productivity by streamlining app development and reducing overall costs. Plus, the team shared personal stories on how people with no coding skills are now able to build apps.
Meanwhile, attendees competed against each other for the top spot in our first-ever ELT Showdown. Participants of the Showdown were able to put their skills to the test and solve five obstacles within an hour's time limit. It was so impressive to see how many people were able to use the solution with ease, whether they were technically proficient or first-time users.
Again, I'd like to congratulate the winners, Marcus, Stephen, and David on taking home the top three prizes.
Connecting in the Solutions Center
The Solutions Center was the place to be throughout the conference. The space provided attendees with direct access to our trusted partners and solutions consultants, so they can get firsthand experiences with Varicent's solutions and network. However, it wasn't just business that was conducted in the Solutions Center – as we hosted our opening night reception, paying homage to a retro Florida vacation, in the same space.
We tasked attendees with a Solutions Center Challenge – to visit each kiosk and network with as many people as possible. I'm excited to share the winners of the Solutions Center Challenge:
️Cheryl, Dynatrace
Tony-Marin, Varian Medical Systems
Janet, Zions Bancorporation
Luis, Raymond James & Associates
Robert, Pentair
A big thank you to our technical solutions partners whose expertise and insights added tremendous value to the Solutions Center and the event overall.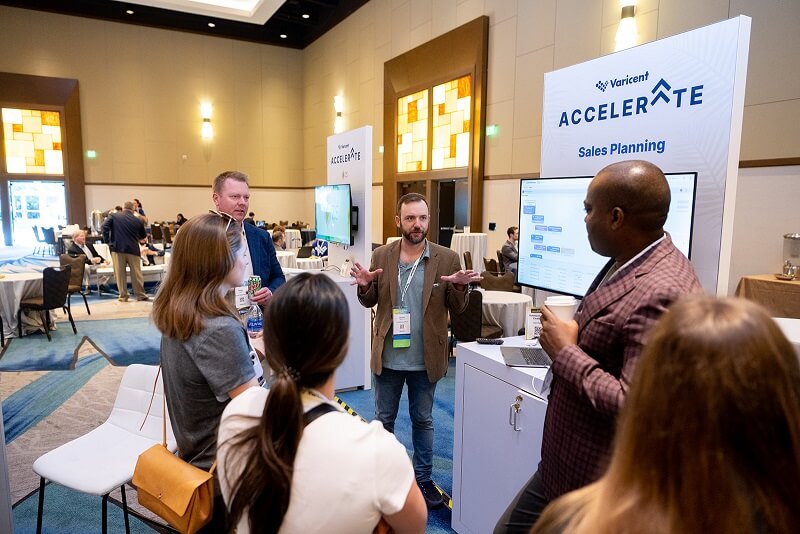 Hearing From Varicent Customers
Our President Neil Whitney put it best: "Customers are our focus at Varicent." Whether it was hearing from one of our 20+ customer speakers, 1:1 conversations, or networking during our receptions, our team was able to connect with so many customers.

Many attendees showed great interest in improving their sales planning efforts and building more connected go-to-market strategies. As the event closed, one customer shared, "We've learned a lot about [Varicent] Sales Planning this week and it's a great opportunity for every organization to adopt."
Over the four days, we heard customer success stories and their unique journeys using Varicent solutions. We collaborated in design thinking workshops to solicit feedback for future innovations and even discussed individual goals to better your experience with Varicent products. We heard about challenges and opportunities spanning across industries, and how Varicent can support their sustainable revenue goals. This event would not have been possible without our Varicent customer community.
The Right Atmosphere
As a Canadian – it was a treat to escape the cold to enjoy a few days down in sunny Florida. The Hyatt Regency in Orlando was the perfect spot to kick off our in-person conferences again. The sprawling spaces, world-class amenities, and great weather made for a great week together. Plus, after a day of extensive learning, it provided a wonderful backdrop to network and relax.
Once again, it was great to see so many of our amazing customers in one place. We can't wait to do it again next year. If you want to be the first to know when and where Accelerate 2024 will be taking place, be sure to revisit the Accelerate website. And while you're there, enjoy re-living the experience by checking out the highlight video of our favorite moments!