Looking to implement Sales Performance Management solution but not sure where to begin?
This checklist has the key factors you need to consider when shopping for a SPM Solution. Use this checklist to guide your buying journey.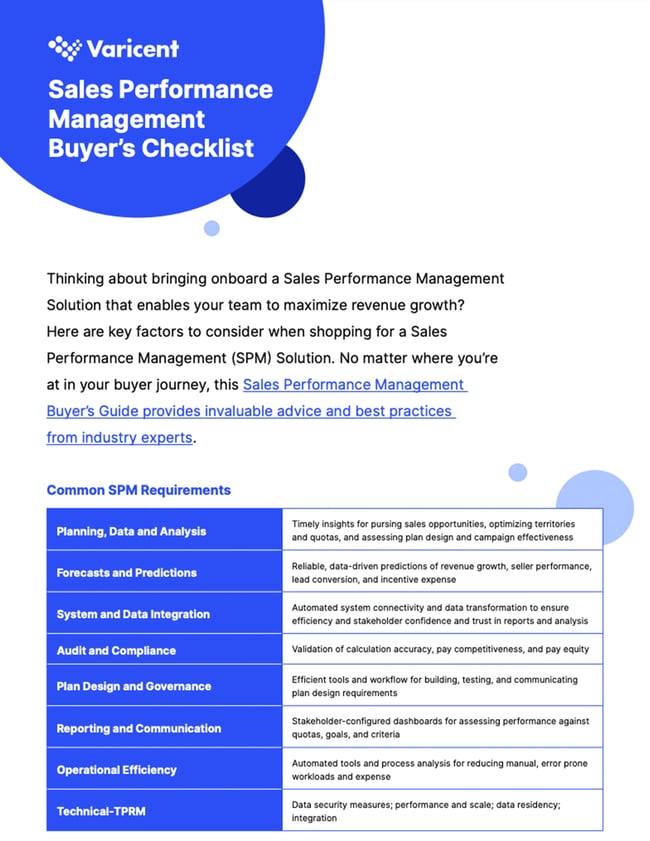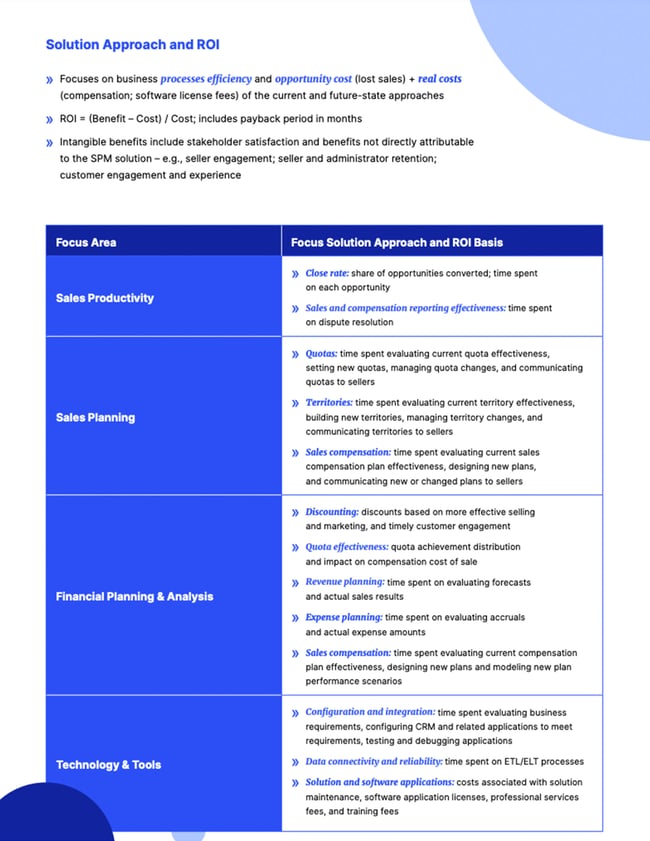 Conclusion
Maximize revenue growth with a sales performance management solution. No matter what step of the journey you're in, our complete SPM Buyer's Guide will help you navigate the process based on your needs.
Download our full SPM Buyer's Guide for free today