You Automate Sales Commissions, Sellers Smash Their Targets.
Interested in learning more about Varicent's Incentive Compensation Management solution?
This product overview highlights the benefits of enabling sellers - your most valuable asset - with a clear and powerful purpose-built commissions solution to automate the compensation process. Motivate your sellers with this simple, powerful, and modern commissions experience.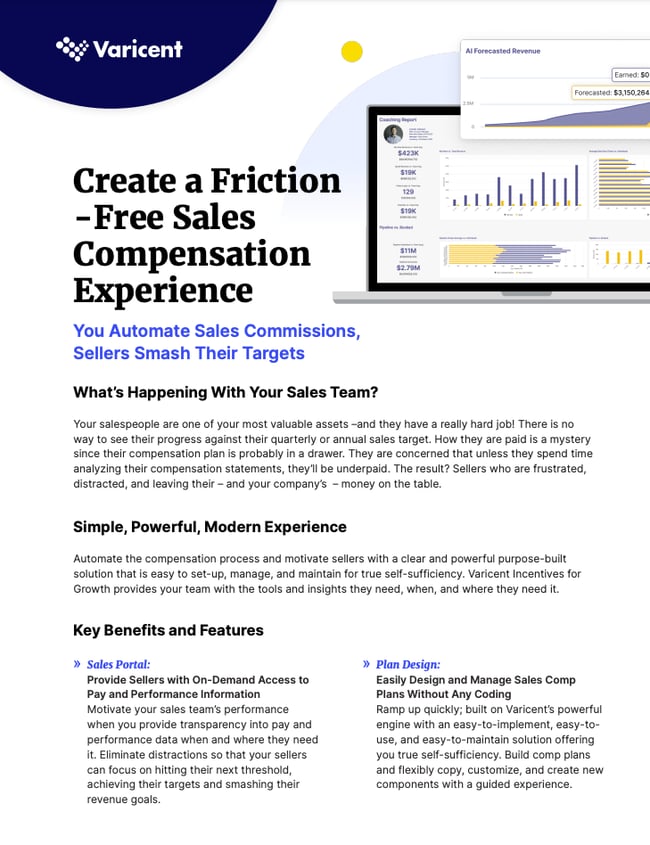 Conclusion
Maximize revenue growth and provide your team with the compensation tools and insights they need, where and when they need it.
Experience our solution firsthand by taking a Product Tour today!