Empower Teams to Master Sales Yield and Drive Growth.
Want to learn how Varicent's Incentive Compensation Management solution can support your goals?
This product overview highlights the benefits of implementing a unified agile solution, giving you the competitive edge you need to grow. Learn how you can use ICM to remove friction, adapt compensation plans and motivate teams.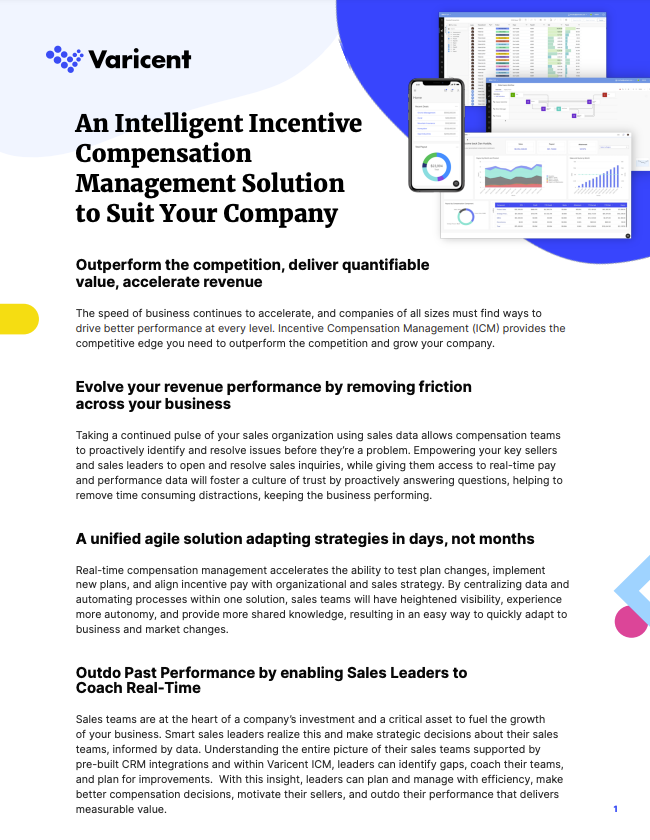 Conclusion
Outdo past performance and enable teams with the incentive compensation tools and insights they need.
Experience our Incentive Compensation Management solution firsthand by taking a Product Tour today!