Varicent Relaunches as Independent Sales Performance Management Company
Varicent Relaunches as Independent Sales Performance Management Company
Great Hill Partners and Spectrum Equity Complete Acquisition of Leading Offering for SaaS-enabled Sales Solutions
TORONTO and BOSTON – January 1, 2020 – Varicent Software ("Varicent" or "the Company") today announced it has officially completed the acquisition of IBM's Sales Performance Management Offering and associated assets and relaunched as an independent company led by former IBM and Varicent executives after being acquired by growth-oriented private equity firms Great Hill Partners and Spectrum Equity. Varicent immediately becomes a leading provider of SaaS-enabled operational and analytical tools that helps companies to assess and enhance sales performance. Terms of the private transaction were not disclosed.
"This marks the next step in our journey of providing innovative software that eases the tedious process of tracking, analyzing and generating corresponding goals for sales employees," said Marc Altshuller, CEO of Varicent. "With the help of Great Hill Partners, Spectrum Equity and the newly created management team, Varicent plans to accelerate the rate and pace of innovation around core capabilities and extend our offerings through AIsolutions that complement the platform's existing capabilities."
Varicent revolutionized how companies track sales performance and support incentive compensation plans that are configurable to any industry or variable compensation model. Through this intuitive software, Varicent will serve a variety of mid-market and enterprise companies by continuing to revolutionize the creation, calculation, analysis and distribution of sales incentive management compensation plans.
"We performed intense due diligence to identify companies that have potential for sustained, rapid growth and the ability to become leaders within their market. Varicent became a market leader with its innovative solution for tracking sales performance and compensation management, and it has a tremendous opportunity to expand into a variety of adjacencies and further establish the Company as a pinnacle of growth in the industry," said Derek Schoettle, Operating Partner at Great Hill Partners. "We're very excited about our new partnership with Spectrum and Varicent, and are confident that under the new leadership team, Varicent will strengthen its competitive edge."
"We, Great Hill and the founders of Varicent will combine our resources and deep-sector knowledge to lead the Company to even greater success by augmenting its service offerings and growing market share," said Chris Mitchell, Managing Director at Spectrum Equity. "We're looking forward to providing strategic guidance and the necessary resources to further develop Varicent's innovative platform."
Sidley Austin LLP served as legal advisor to Great Hill Partners.
For more information, please visit: www.varicent.com
About Varicent
Varicent is a Toronto-based SaaS-enabled operational and analytical tool provider that automates the creation, calculation, analysis and distribution of sales incentive management compensation plans. Founded in 2005, Varicent pioneered incentive compensation and sales performance software which is configurable to any industry or variable compensation model. They intend to serve a variety of mid-market and enterprise companies by providing an easy-to-use software designed to ease the process of sales performance tracking.
About Great Hill Partners
Great Hill Partners is a Boston-based private equity firm targeting investments of $25 million to $500 million in high-growth companies across the consumer, digital infrastructure, financial technology, healthcare, and software sectors. Over the past two decades, Great Hill has raised nearly $8 billion of commitments and invested in more than 75 companies, establishing an extensive track record of building long-term partnerships with entrepreneurs and providing flexible resources to help middle-market companies scale. For more information, visit www.greathillpartners.com
About Spectrum Equity
Spectrum Equity is a leading growth equity firm providing capital and strategic support to innovative companies in the information economy. For over 25 years, the firm has partnered with proven entrepreneurs and management teams to build long-term value in market-leading software, information services and internet companies. Representative investments include Ancestry, Bats Global Markets, Definitive Healthcare, GoodRx, Grubhub, Lynda.com, Origami Risk, SurveyMonkey, Trintech and Verafin.
For more information, including a complete list of portfolio investments, visit www.spectrumequity.com.
Media Contacts
For Varicent Software and Great Hill Partners:
Charlyn Lusk
clusk@stantonprm.com
646-502-3549
For Spectrum Equity:
News@spectrumequity.com
Media Inquiries
For Great Hill Partners:
Alex Stanton
Stanton Public Relations
astanton@stantonprm.com
212-780-0701
Share
---
Recent News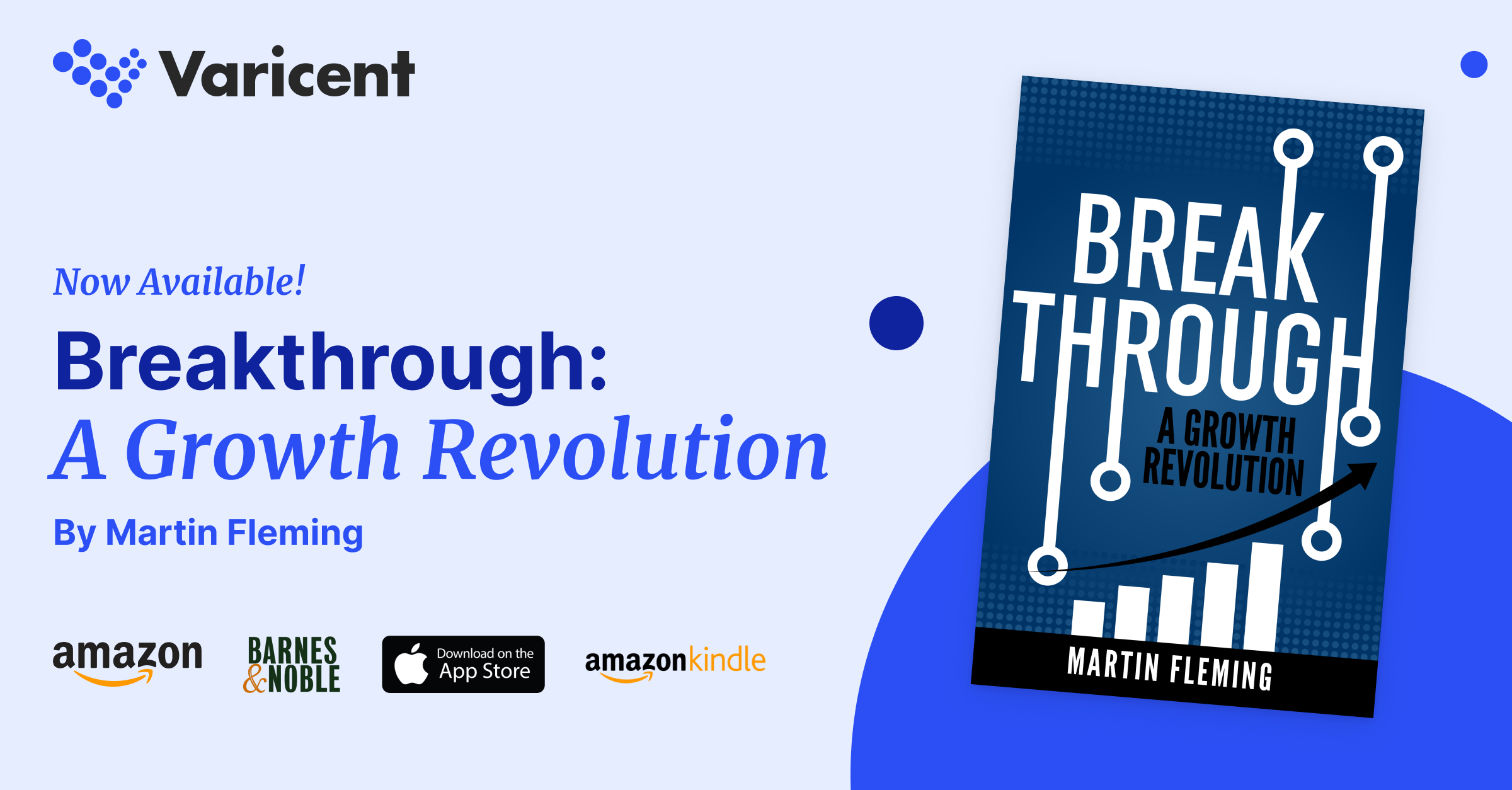 Varicent Chief Revenue Scientist Releases Book To Achieve Post-Pandemic Economic Growth
---
Media Contact
Christine Matla
Senior Vice President, Marketing
cmatla@varicent.com