As part two of our Cybersecurity Awareness Month series, we're sharing all you need to know about social engineering.
Victims of social engineering attacks can have their personal information stolen from right under their nose without ever knowing. In essence, the practice psychologically manipulates people into tricking them into performing actions or revealing sensitive information.
Want to learn more about social engineering and steps you can take to protect yourself against it? Check out our latest infographic for all you need to know.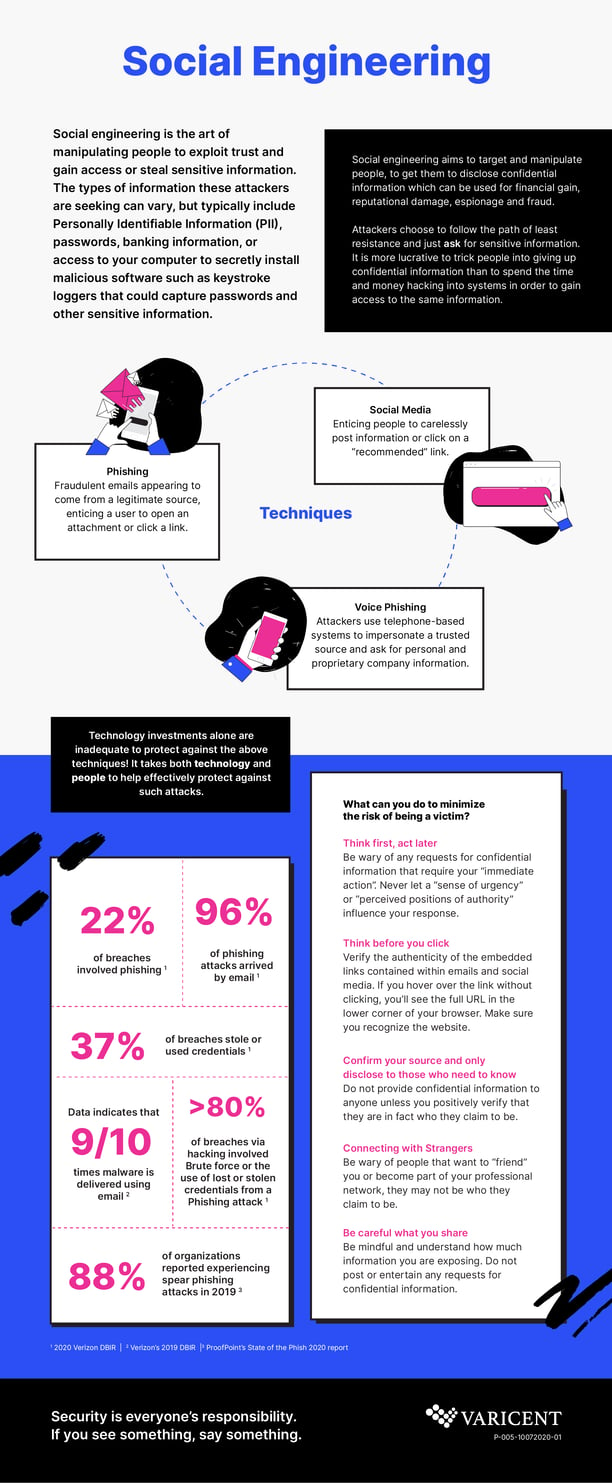 Conclusion
Varicent provides a vigilant watch for the delivery and design of sales performance management (SPM) systems in the cloud, so you can sleep at night and focus on sales. Help protect your business's resiliency by following recommended human best practices.
If you see something, say something:
If you think you've been a victim of a social engineering attack, report any suspicious activity to your organization's information security team to protect the integrity of your business.