Maximize your revenue with the right game plan and the right coach
This is where your game plan for revenue growth begins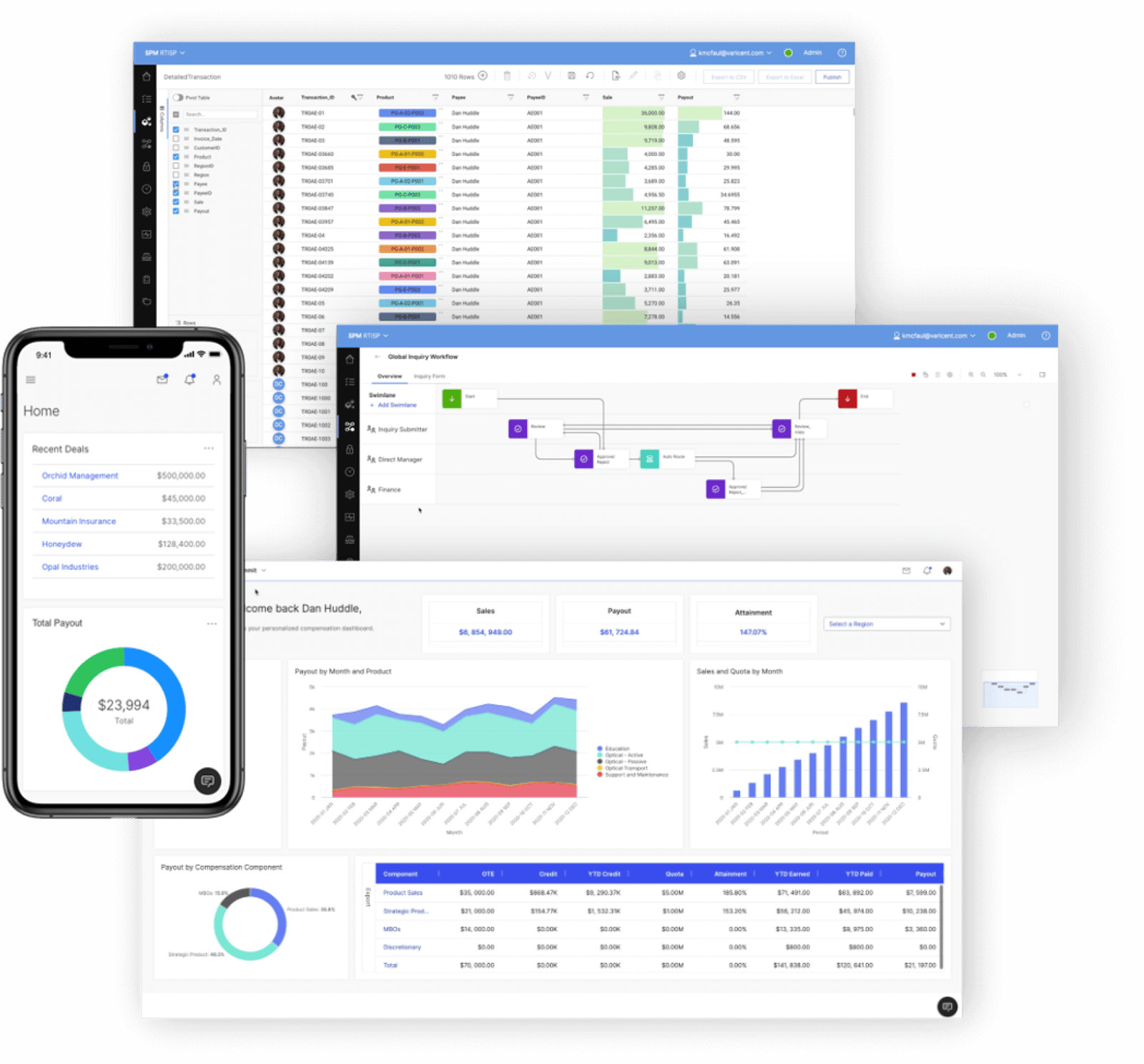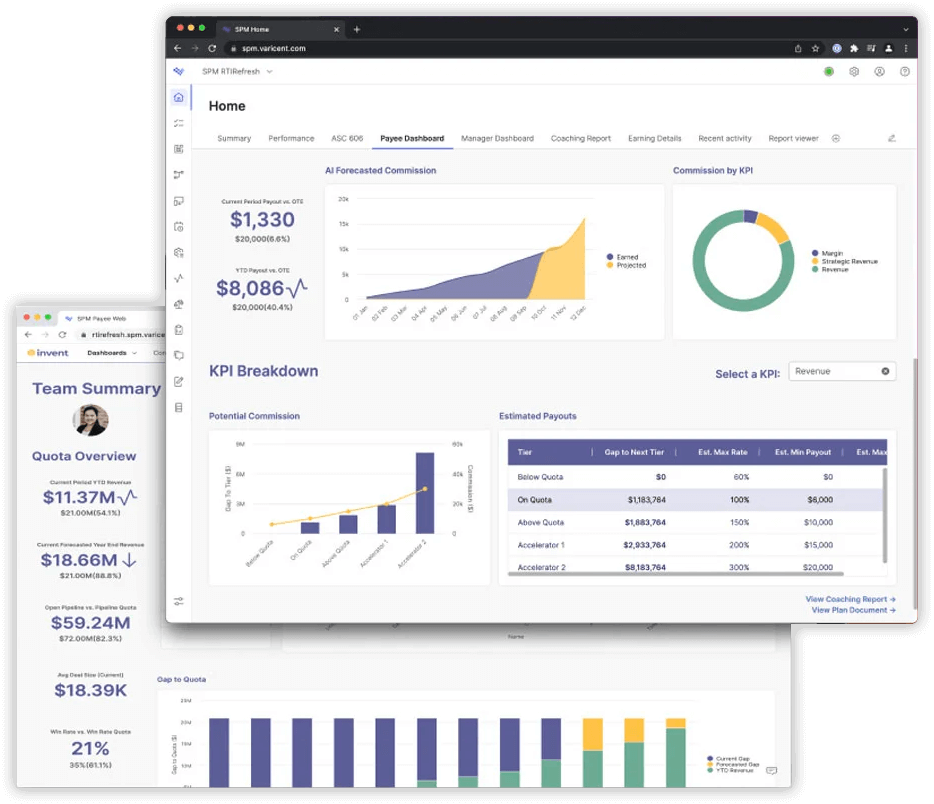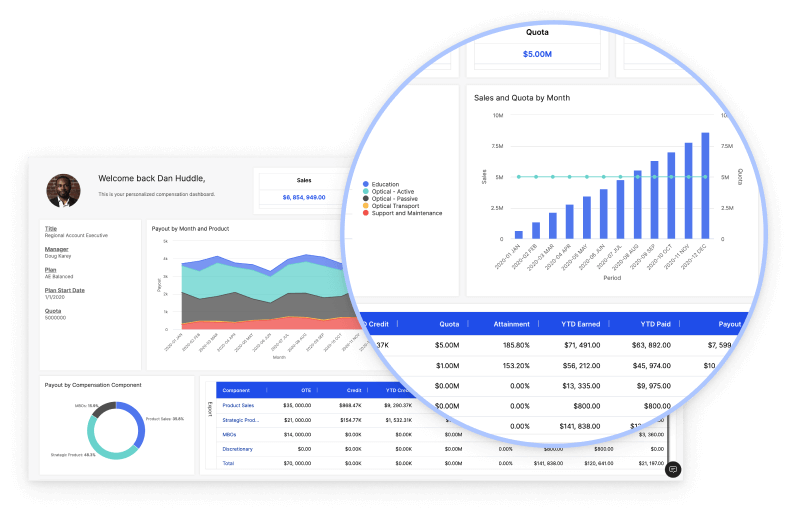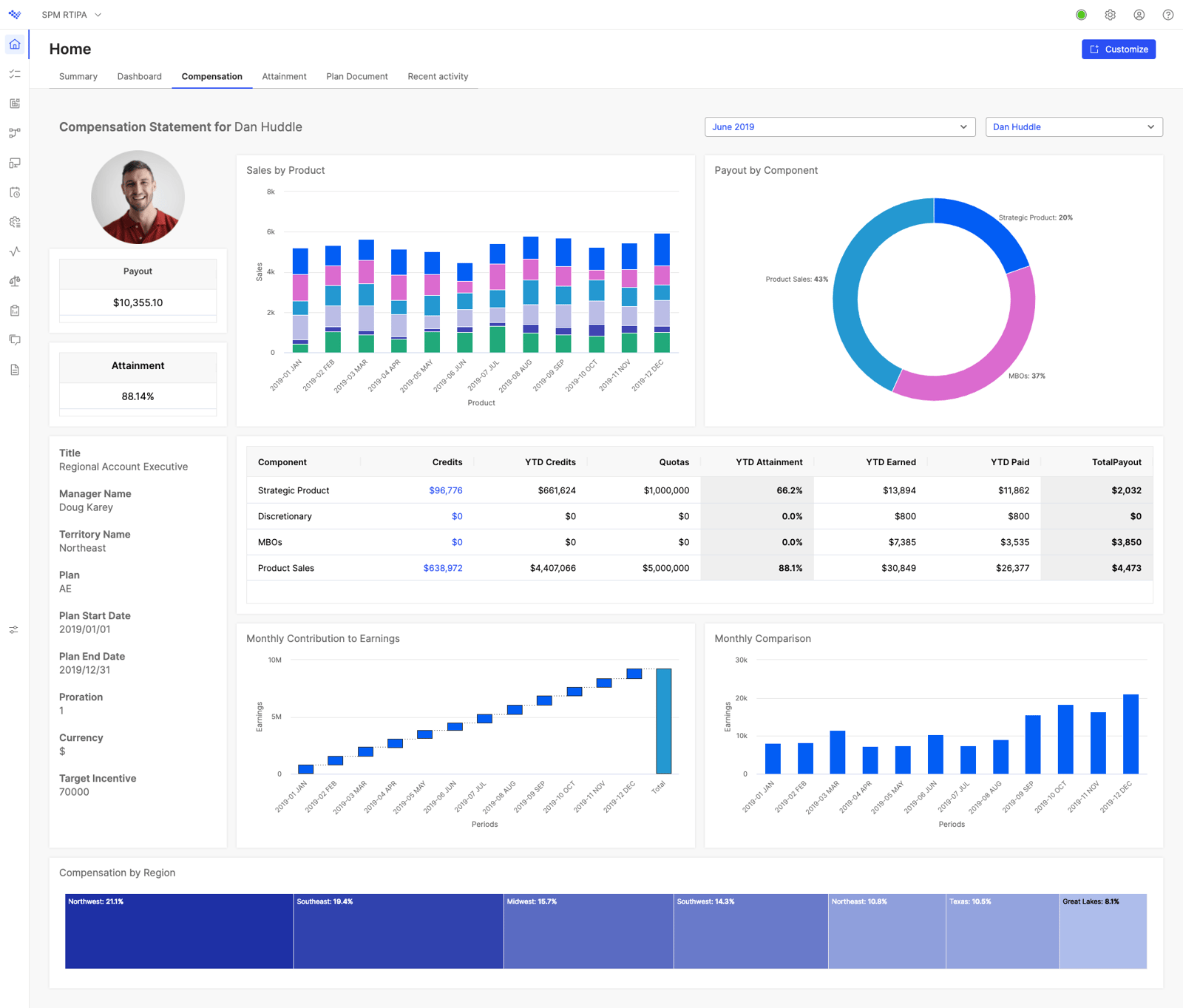 Improve efficiencies, streamline processes and get your entire team, from sales to finance to HR, working together to maximize revenue. It's all part of a game plan for growth – a game plan we'll not only help you create, we'll help you execute.
The game plan: Turn your sales performance data into informed decision making. With full visibility into real-time sales performance, you can better align teams, resolve friction and deliver on data-driven strategies to consistently hit targets and maximize revenue growth.
The game plan: Improve planning, operations and compensation with the reliable insights of our augmented intelligence platform. Effectively plan, budget, and prioritize for revenue predictability, uncovering untapped opportunities to further company growth.
The game plan: Simplify your compensation process for more accurate, on-time payments. You'll also gain valuable insights into company sales performance to better identify hiring needs and coaching opportunities to help maximize revenue growth.
"For the first time in our company history, we can align our sales incentives with our company goals, and we can break performance down to individual sales reps. It has helped us to understand how well each rep really works, and we can focus on those reps with the higher KPIs."
Herwig Steinbrugger, Manager, Planning, Steering and Monitoring Department
Herold
"Operations has access to Varicent so they can look at inventory through what's being sold through the sales associates. Our financial teams can see what we're selling and what we're paying."
Tara Deegan, Divisional Vice President
Holt Renfrew
"At a corporate level, we can now customize our commission programs to support specific objectives for different products, industries and geographies. This helps to engage our sellers in a more targeted way and encourage them to make sales that previously they might not even have considered."
Elizabeth Evans, Sales Compensation Manager
United Rentals