Transform your data into evidence with augmented intelligence
In today's complex world of Big Data, companies have too much data yet lack understanding of how to impactfully utilize that vast amount of information. Varicent's Symon.AI enables you to find meaningful patterns in complex and sophisticated sales systems so you feel empowered to make better decisions.
Why Symon.AI?
Transform your SPM ecosystem with Symon.AI's easy to use machine learning capabilities. Empower your organization to leverage existing sales performance data without depending on data scientists. Make better business decisions by not only answering what but understanding the what-if scenarios and predict outcomes to make informed recommendations.
With Symon.AI you can plan, operate and pay with greater accuracy, forecasting capabilities, identify risk and evaluate different outcomes.
"If you have not had a chance to  assess Symon.AI for your sales  organization needs, the company and  its products are well worth your time  to evaluate."
Mark Smith
CEO & Chief Research Officer
Ventana Research

Read: Symon.AI earns Ventana's 13th Digital Innovation Award →
PREDICTIVE ANALYTICS EXPLAINED
Unlock untapped potential in your go-to-market strategy through predictive analytics.

Your Analytics True North
Dr. Joel Shapiro describes the importance of well-defined problems and goals.
What is Prediction?
Dr. Joel Shapiro explains predictive analytics and its importance in the  business setting.
Why Prediction is Useful
Dr. Joel Shapiro, identifies three key ways prediction is useful to business decision makers.
What to Measure
Dr. Joel Shapiro discusses the anatomy of prediction and the three things required for prediction.
First Use of Prediction
Dr. Joel Shapiro discusses why predictions are useful to us as business decision makers.
Second Use of Prediction
Dr. Joel Shapiro discusses anticipating and acting on outcomes.
Third Use of Prediction
Dr. Joel Shapiro discusses finding the inputs that are most related to the outcome.
3
SYMON.AI
Provide trust within your organization and directly impact revenue using data science.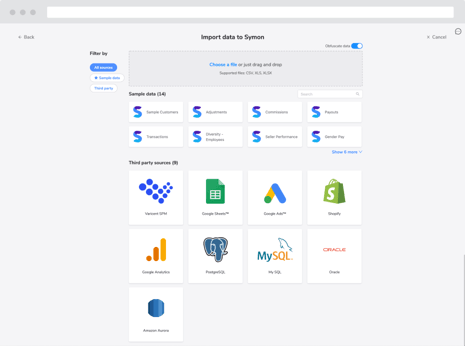 Data Connectors
Loading data is simple in Symon.AI. Quickly imports data files, databases and cloud apps with ease using our pre-built data connectors.
Blueprints
Our out-of-the box Blueprints help you get started quickly by mapping out data that's most important to your sales organization.  Save time and get to insights easily with no data science expertise required.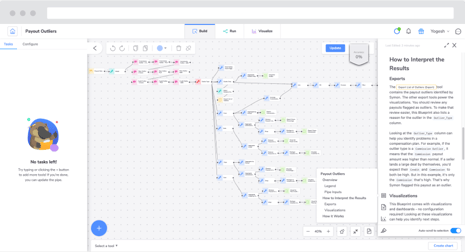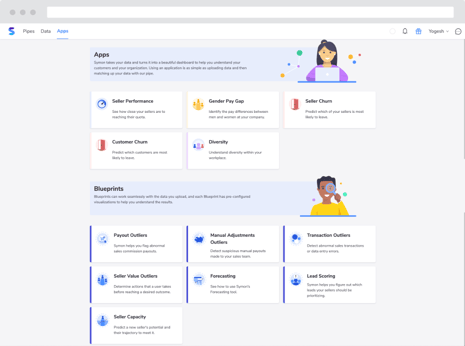 Apps
Symon.AI comes with a set of pre-built applications that include all  the benefits of Blueprints with the addition of visualizations to help  you spot trends, see patterns and identify outliers in Seller  Performance, Seller Churn, Customer Attrition and more. 
Symon.AI Apps have the Business User in mind, enabling you to leverage visuals to explain and explore results.
Workbench
The Symon.AI Workbench is your key to custom analysis of your sales performance data through a 'data pipe builder.' 
Our Workbench offers a natural, easy-to-use, intuitive user interface so you can create applications that take your organization's unique needs in mind.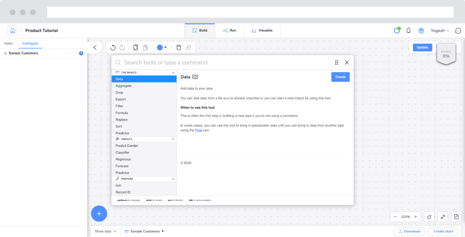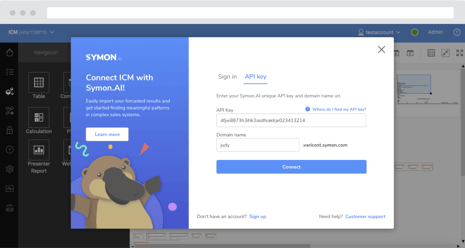 Varicent Embed
Symon.AI integrates directly with Varicent so you can leverage your sales performance data to find answers to important questions like, "How can we maximize sales revenue by better seller retention efforts?" "Are we accurately forecasting what next quarter's revenue might look like?" "Can we allocate salespeople better?" and more.
Diversity, Equity, Inclusion: Create Meaningful Change in the Workplace
Diversity, equity and inclusion (DEI) plays a critical role in creating and maintaining a successful workplace. Varicent is committed to supporting our peers and partners in business in your efforts to help all people thrive personally and professionally in a corporate setting.
Available to any-and all-organizations FREE of charge, we have developed two Symon.AI Apps to support our community in your DEI efforts.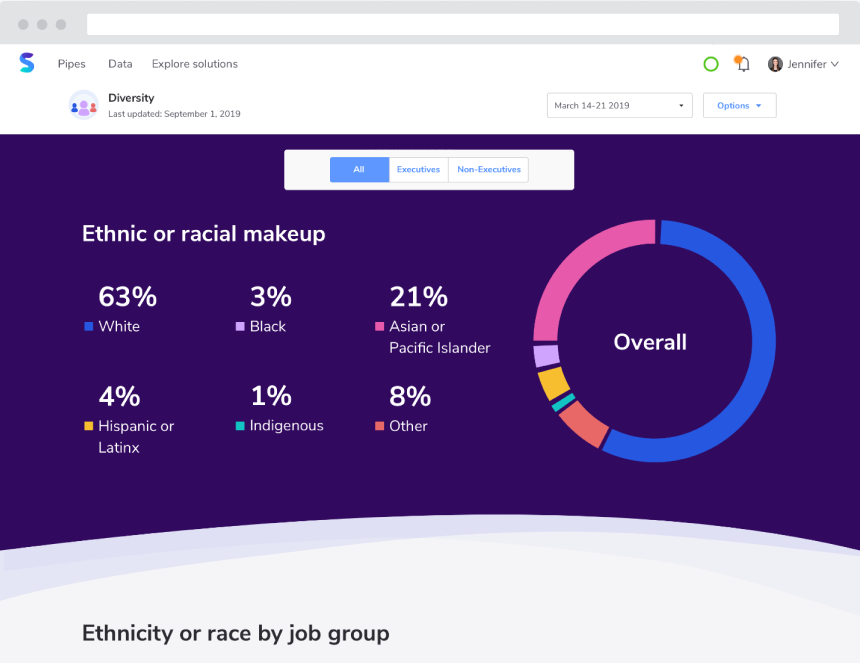 Diversity App
Our Diversity App enables you to analyze the racial makeup of your business, taking into account the role and level (executive vs. non-executive), as well as gender, of each individual.
Gaining insight into patterns based on ethnicity enables you to identify any hiring bias so you can build better hiring plans, take corrective measures, prevent employee attrition, and build programs for inclusivity. And with the ability to track diversity over time, you can measure the impacts of your DEI initiatives across your organization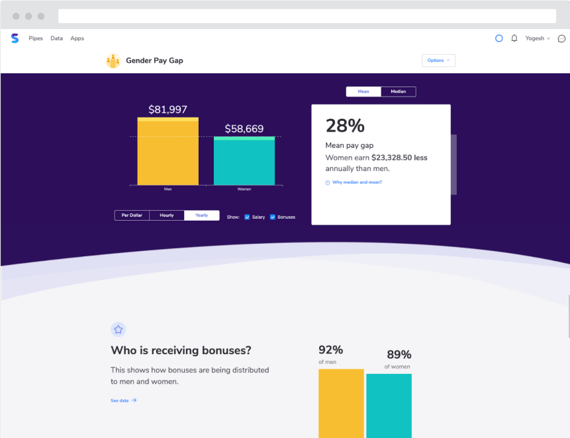 Gender Pay App
Our Gender Pay App is designed to promote pay equity by providing you with an overview of how men and women in your organization are paid. With greater transparency into gender pay, our App helps you identify any disparities in pay (salary and bonuses) between individuals and across departments and brings to light gender disparities for various job roles. By spotting these disparities, your organization is equipped with the data to ensure equal work for equal pay to plug the areas with the widest gap.
BOOK A DEMO

It's time to unlock untapped potential in your go-to-market strategy.
See how Varicent's Symon.AI takes Sales Performance Management to the next level using data science. Schedule a one-on-one consultation with us and see Symon.AI in action through a complementary demo.