Let's calculate your potential ROI
Industry analysts have identified Varicent as a leading solution for sales performance management (SPM) with numerous benefits, including yielding a notable return on investment (ROI). Let us help you calculate the ROI you could receive by using Varicent with a fully customized report, created with your unique business in mind.
OUR APPROACH
How do we calculate your potential ROI?
We use your organization's data (provided by you in the questionnaire below), and apply industry benchmarks to identify an average ROI for your business. The more information you provide, the more accurate your customized potential ROI report will be.

Step 1:
Get the Inputs
If you're interested in calculating your potential ROI enabled by Varicent, gather the information listed below and complete our questionnaire.

Step 2:
Calculate Potential ROI
Once we receive your information, we'll apply any necessary industry benchmarks to calculate your potential ROI and generate a fully-customized report. Calculating your business' potential ROI and formulating your customized report does take time, so we appreciate your patience as we put your results together.

Step 3:
Review the Results
A member of our team of experts will book some time with you to walk you through our findings and chat through our solution.
HOW IT WORKS
What do we need from you?
To calculate your potential ROI, we'll need some information from you.* This information will be used as inputs to calculate your potential ROI. Once you have your information ready, click on the button below to start completing the questionnaire.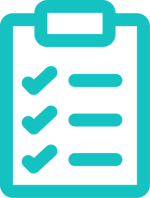 To complete the questionnaire, you'll be asked to share:
Business lines

Number of sales employees

Number of compensation administrators

Number of bonus administrators

Annual revenue

Annual gross profit

Total annual commission payout for population

Currency
Friendly reminder: We want to provide calculation results and a customized report that's unique to your business and putting these together takes time. One of our SPM experts will reach out to you directly within 24-hours of receiving your submission to ensure we have everything we need to proceed. Thanks again for your patience.
It's also important to note that your calculated potential ROI is an approximation and not a guarantee—your true ROI will depend on your implementation and adoption of Varicent.


* Your data is 100% secure and will be used only for the purposes of your Varicent ROI calculation. For more information on our privacy practices and how we're committed to protecting and respecting your data, please review our Privacy Policy.