Revenue Operations Redefined
FunnelCake is a Revenue Operations solution that helps you drive efficient growth across sales, marketing, and customer success.
Rethink your sales performance management with revenue operations
Maximizing ROI involves more than your sales team. Achieving bottom-line efficiencies and top-line growth requires synergy between your sales, marketing, and customer success teams.
From generating a lead to revenue, FunnelCake enhances the CRM ecosystem to improve information. Delivering new levels of accurate data for analytics means better actions and outcomes for sales teams.
Results improve pipeline health across sales and marketing for improved lead response time, continuity of account ownership, maximized opportunity engagement, and improved coaching moments.
What is Revenue Operations?
Revenue Operations—or RevOps—manages full-funnel operations across Marketing,
Sales, and Customer Success teams.
It brings together four areas of responsibility from departmental silos: Operations, Enablement, Insights, and Tools.
RevOps has one job: to drive growth through operational efficiency across the customer lifecycle. This holistic approach has three key benefits:
Align Teams
RevOps keeps all departments on the same page by treating Marketing, Sales, and Customer Success as their stakeholders. This ensures every initiative has a measurable impact on the full funnel.
Create Focus
RevOps enables Marketing, Sales, and Customer Success to focus on their goals by taking on operational and technical overhead.
Simplify Everything
RevOps identifies and removes roadblocks in the customer lifecycle, enabling Marketing, Sales, and Customer Success to move faster.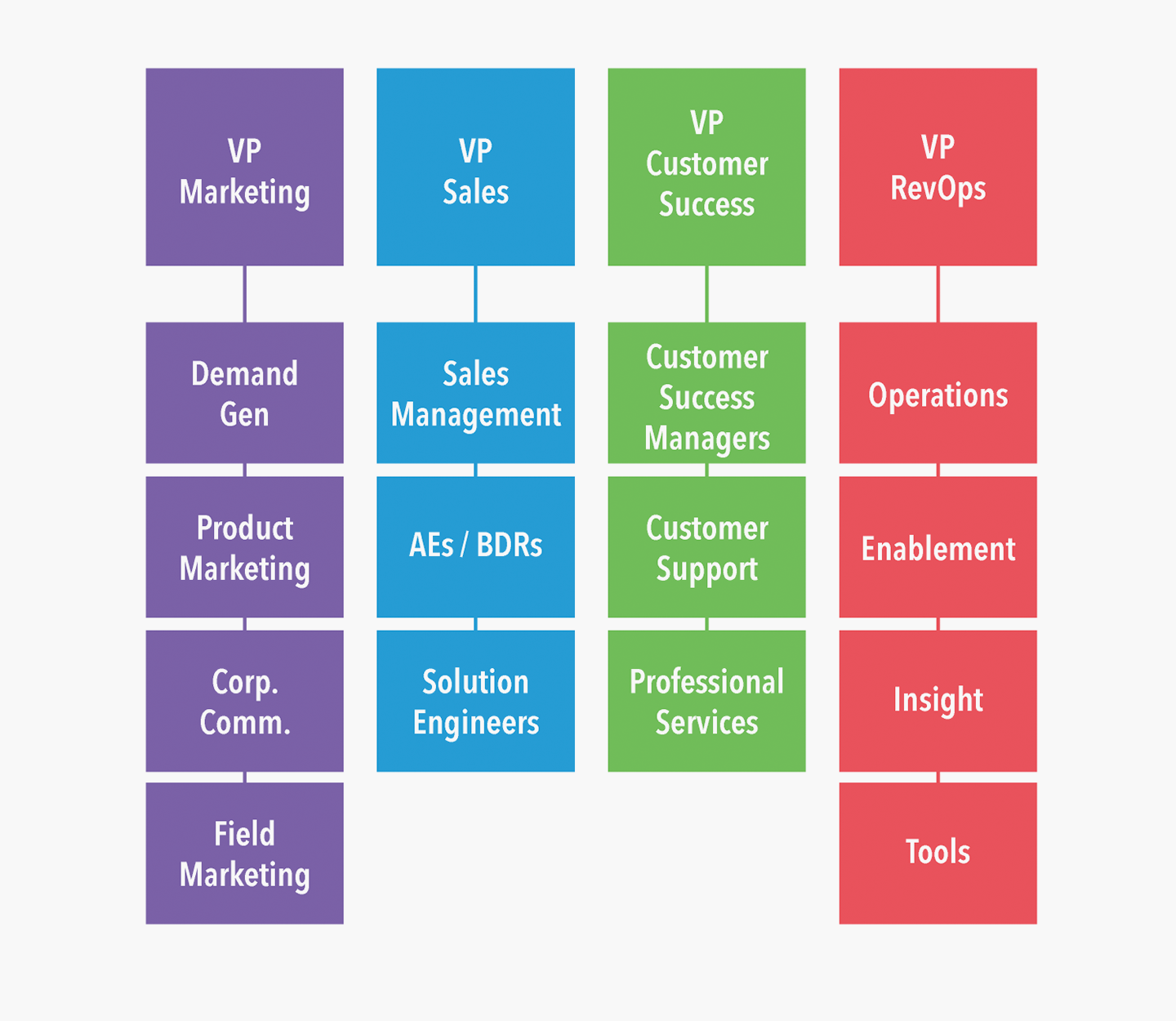 Revenue Operations, Reimagined
The fastest growing SaaS businesses are using FunnelCake to improve lead response times.
Want to learn how? No need to wait.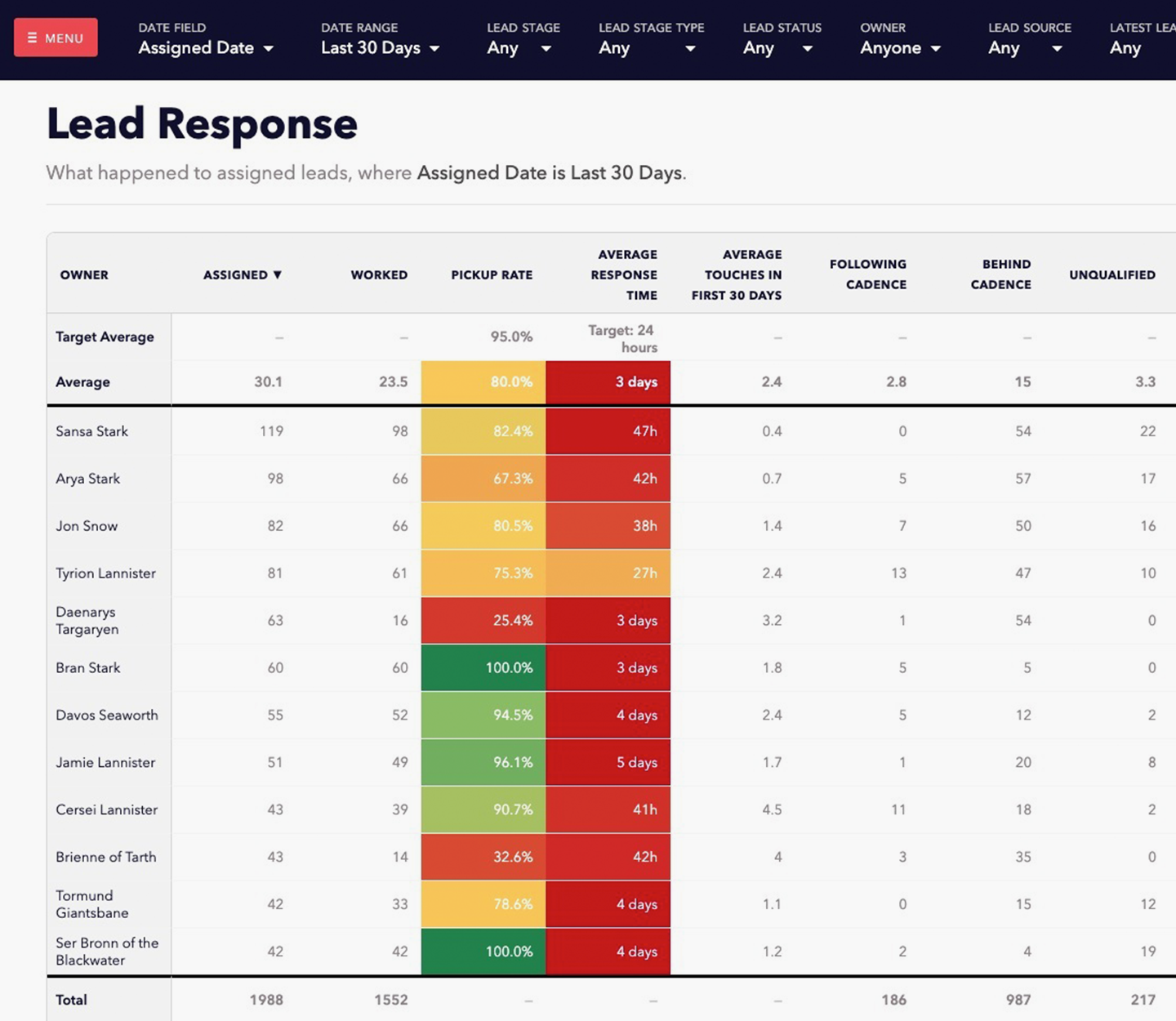 How Companies Are Using Revenue Operations
RevOps represents a much-needed alignment between Marketing, Sales, and Customer Success by eliminating silos between departments, while prioritizing efficiency and accountability among teams.
RevOps Teams
This team focuses on identifying processes, systems, and performance issues that may be hiding in your hand-offs in the following key areas:
Lead response SLAs
Lead-to-pipeline conversions
Identify changes in pipeline
Measure improvements in sales rep performance over time
Sales Teams
Sales managers and leaders are able to easily view their reps' performance through their dashboard, empowering them to compare metrics across reps with KPIs like sales velocity, win rates, or pipeline coverage.
Marketing Teams
Marketing teams use the FunnelCake solution to understand how leads are converting through the funnel from start to finish.
How FunnelCake Can Improve Your Bottom Line
FunnelCake is redefining Revenue Operations solving operational challenges that may be impacting growth.
The most effective way to create consistent growth in any organization relies on a foundation of three elements:
Visibility shared across all your revenue-generating teams for revenue-generating efforts
Accountability, to your SLAs, hand-offs, and targets
Behavioural Changes, because enabling 20, 100, or 500 sales reps to make the right decision every day is the most important thing you can do to scale
Help your team scale faster, more consistently, and maximizes your potential to realize greater revenue.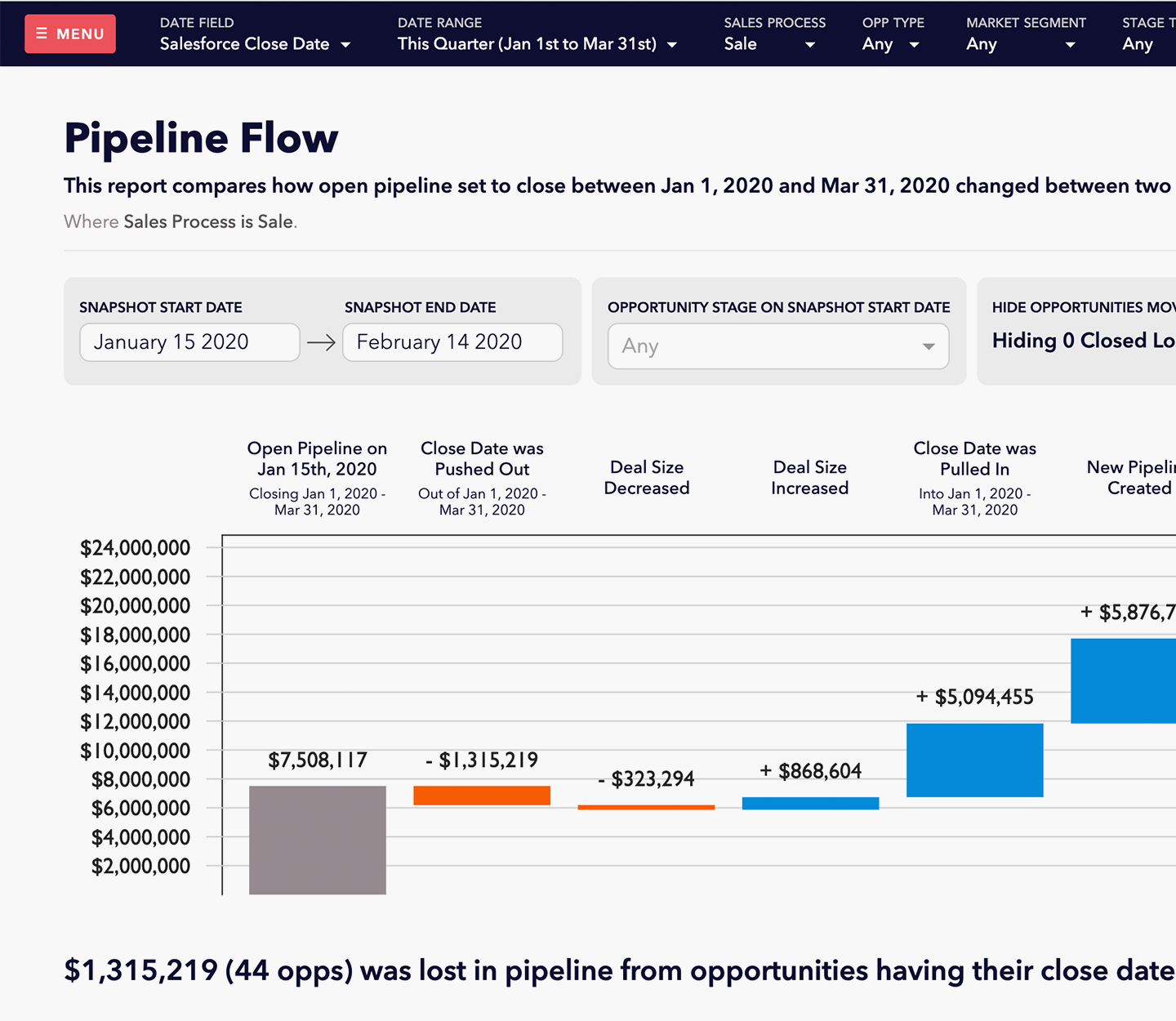 Free Download:
The RevOps Maturity Model
Revenue operations is one of the fastest-growing functions within B2B organizations. However, many organizations continue to struggle with rallying key stakeholders around a common set of principles to guide alignment.
To make alignment easier, we've created the Revenue Operations Maturity Framework. It's designed to help leaders streamline revenue operations and identify hidden roadblocks that might be contributing to poor alignment.
After reading the framework, you'll be able to instantly identify your biggest challenges. And, if you need to dig deeper, each section is accompanied by questions to ask your stakeholders, along with recommended action items.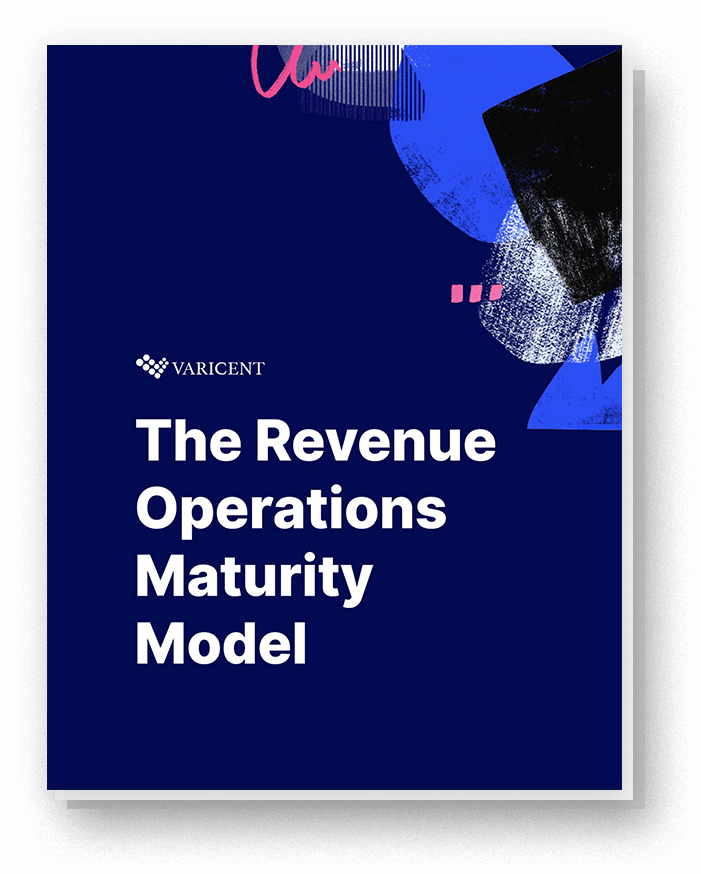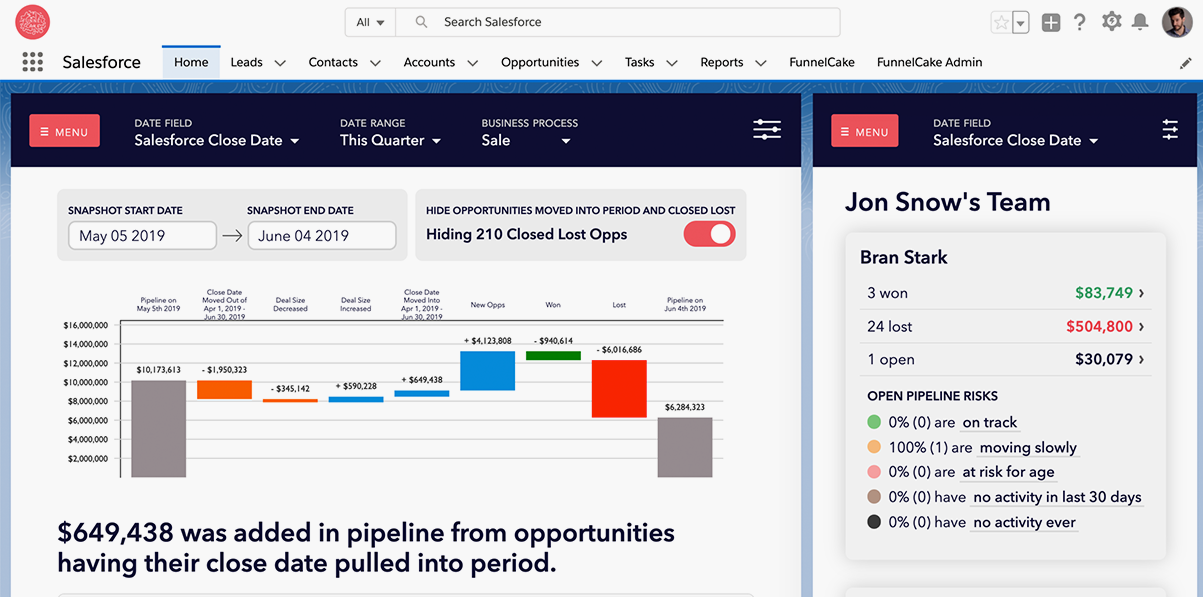 Intuitive Setup & Interface
When it comes to setup, it couldn't be easier. Simply connect to Salesforce and map your funnel.
FunnelCake is built from your Salesforce data and lives in your Salesforce user interface.
This means that everything that you, your reps, managers, and leaders see is in the place they're already working—Salesforce.
Accounts, leads, contacts, opportunities, and activities are automatically consolidated into a single funnel view, with out-of-the-box reports to answer common operational questions.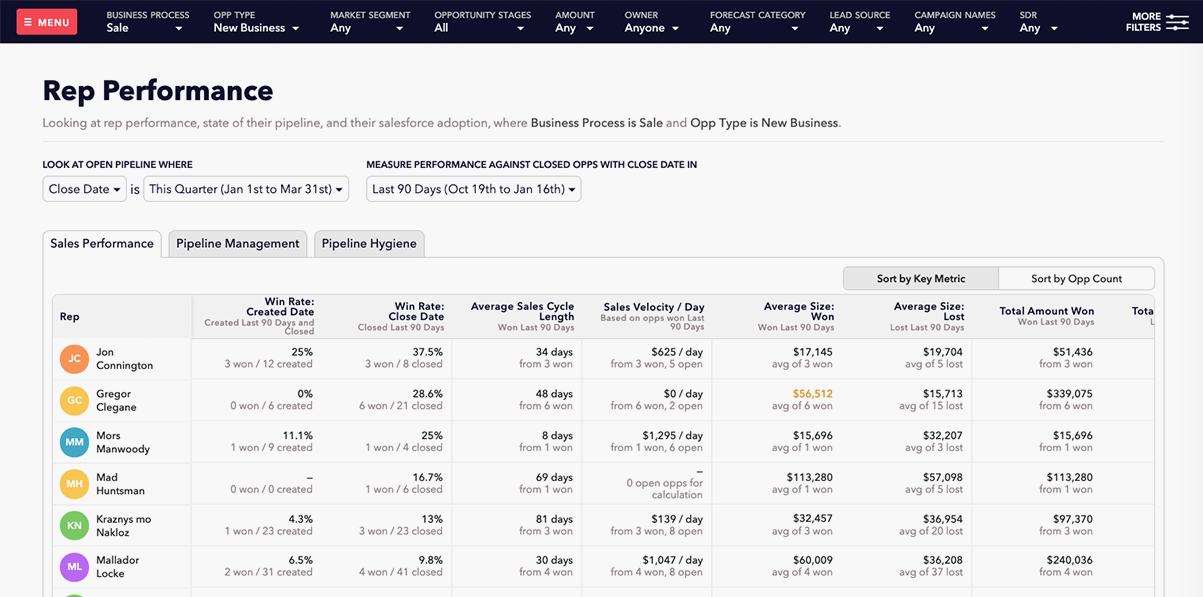 Aligning Teams
Each and every report and health indicator is directly connected to actions sales staff can take to improve the overall health of your funnel.
Dashboards allow sales reps to validate that they're on the right track, or to change behavior to drive better results.
Sales reps' to-dos are tied to your dashboards, providing a holistic view of the full funnel that encourages positive change instead of conflict.