Capture missed opportunities from a leaky funnel
Are you generating the most revenue from your pipeline? Chances are, there are inefficiencies in your revenue operations that are creating leaks in your funnel. Varicent Lead to Revenue (formerly FunnelCake) provides the visibility to enable you to improve efficiencies and increase volume, velocity and value of deals.
Watch how our Lead to Revenue solution works so you never miss an opportunity again →
Watch how our Lead to Revenue solution works so you never miss an opportunity again
LEAD MANAGEMENT
Close the gap between demand generation and sales execution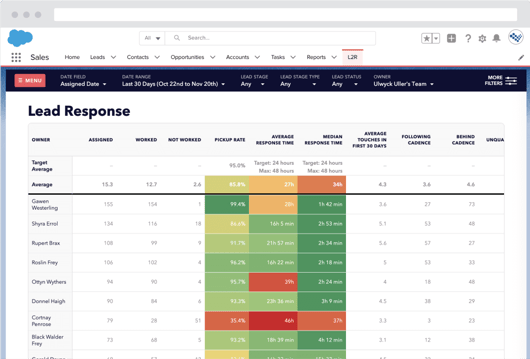 Many organizations experience leaks across their lead-to- revenue funnel, resulting in missed opportunities and revenue.
Do you ever wonder, "How are SLA's in my lead hand-off impacting pipeline generation?" Or "How are deals getting stuck in Stage 3 with no next steps, impacting pipeline coverage?" Or even, "Are reps playing kick-the-can-down- the-road with bad deals and impacting my forecast?"
Our Lead to Revenue solution helps you find answers to these questions so that you can gain insights, manage lead progression more effectively and close deals more efficiently.
Give Marketing and Sales leaders full visibility into every lead-to revenue metric you need to manage leads and ensure a healthy pipeline. Track pick-up rates, response time, cadence compliance, disposition, conversion rates and more, and gain confidence that every lead was worked to its full potential.
PIPELINE MANAGEMENT

Get instant visibility into pipeline health and win more deals with better deal management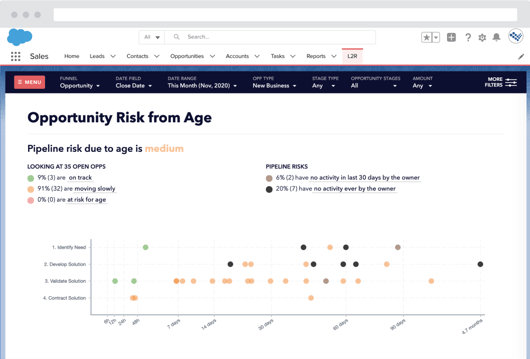 Your pipeline is fluid and having a fast, accurate way to get a true sense of rep activity will help you improve the way you manage and close deals.
Our Lead to Revenue solution gives your team instant visibility into pipeline metrics to manage and effectively coach reps, increase sales efficiency by identifying pipeline issues early enough to fix them, and improve the accuracy of your forecast through better Salesforce adoption.
With easy-to-read visuals at your fingertips, you can see where reps are on-track and off-track for pipeline management, creating a more effective environment for coaching to impact sales performance.
Greater visibility enables you and your team to focus on the best way to drive deals forward.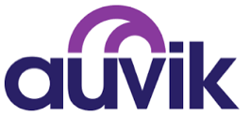 "FunnelCake [Varicent Lead to Revenue] makes the data I use to make strategic decisions more accurate."
Jacqui Murphy
CMO at Auvik Networks

"FunnelCake [Varicent Lead to Revenue] allows our sales team to evaluate the velocity of their deals, as well as highlight any priority actions that need to be addressed to ensure the deal is properly managed and updated within Salesforce."
Chris Casemore
Director of Client Development at MentorWorks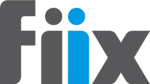 "The true magic of FunnelCake [Varicent Lead to Revenue] is that our reps are notified daily when leads or opps are at risk, and managers leverage the tool in their 1:1s to ensure funnel challenges are remediated quickly."
Dan Shaw
Chief Revenue Officer at Fiix
Previous
Next
VARICENT LEAD TO REVENUE
Gain confidence that every lead is being worked to its full potential.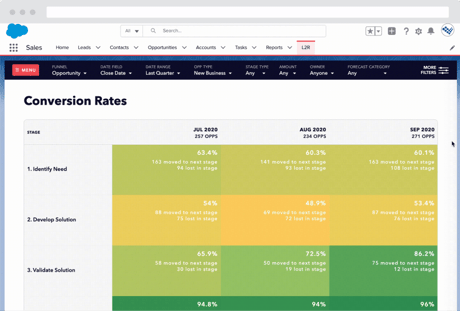 Get visibility into your full funnel
Get full visibility into stage-to-stage conversion through your entire funnel. Easily spot trends, diagnose points of friction and identify where you're losing deals and why for optimal pipeline management.
Access all Lead to Revenue data in one place where Marketing, Sales and Customer Success Teams are already conducting daily tasks: Salesforce.
Hold reps accountable
Manage your team's compliance to SLA's for lead management, instantly seeing when leads are on- or off- track by response time, cadence completion and more so you can hold your team accountable to changes that are happening in the funnel.
Compare reps' performance metrics, like sales velocity, win rates, and pipeline coverage, to further hold reps accountable and build good habits.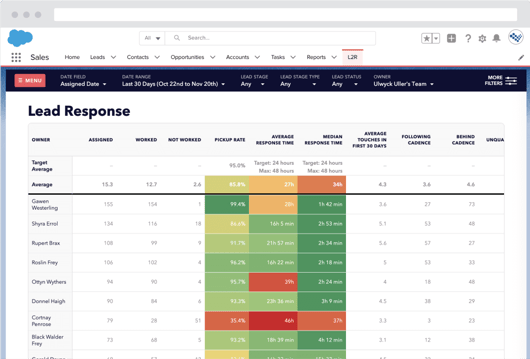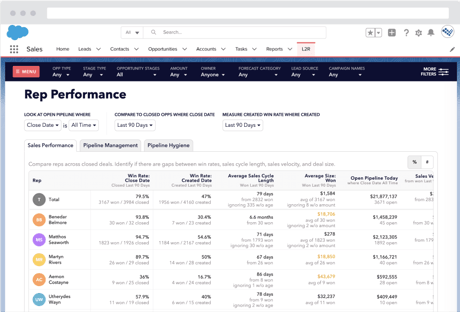 Take advantage of coaching moments
Equip sales reps with their sales performance metrics to validate that they're on the right track, or to change behavior to drive better results.
Encourage positive change instead of conflict by connecting every report and health indicator to actions sales reps can take to improve the overall health of your funnel.
BOOK A DEMO
Work every lead faster. Get full visibility into the entire pipeline progression.

Let one of our Lead to Revenue experts show you how Lead to Revenue solutions can help you capture missed opportunities from your pipeline and generate more revenue. Schedule a one-on-one consultation with us and see Varicent.