Incentive Compensation Management
Detailed description covering Varicent's features, including Incentive Compensation, Territory and Quota Management.
Varicent solutions help simplify incentive compensation management for organizations by increased accuracy, reduced costs and higher sales performance. Compensation administration costs are significantly reduced with the automation of commission calculations. Eliminating slow, costly and manual administrative processes help minimize calculation errors that lead to commission overpayments and payment disputes.
With Varicent, sales professionals have extensive visibility into their pay, which can significantly reduce the time and effort spent on reconciling commissions. Sales representatives also receive embedded analytics that help them gain insight into their own performance. Compensation administrators can implement new plans more efficiently to respond to new business imperatives. Analysts are able to model and better understand the financial impact of incentive programs prior to rollout for more accurate cost management and forecasting.
With a detailed view of the entire compensation plan portfolio along with tracking capabilities, organizations are able to have more control over sales compensation administration, as well as meet audit requirements.
Business benefits:
Reduce commission overpayment
Reduce cost of managing commissions
Align sales teams with corporate objectives
Highlights:
Extensive automation from data collection to commission statements
Graphical compensation plan design
Prebuilt plan components and process lists
Diverse view of commissions, MBOs, and rewards
Plan modelling and forecasting
Personalized compensation plan documents
Streamline plan management and rollout
Expansive audit log
YOU MAY ALSO LIKE...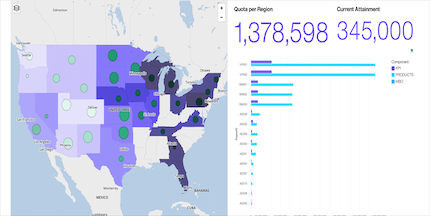 Quota Management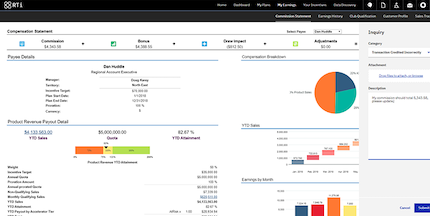 Varicent for Salesforce.com Data Sheet
RETURN ON INVESTMENT
Let's calculate your potential ROI!
Wondering what kind of return on investment Varicent will yield for your organization? Let us help you calculate your potential ROI and provide a completely customized report of benefits your business could realize from using Varicent.